Top Greek Dating Deal Breakers
Written by Greek Boston in Greek Singles Comments Off on Top Greek Dating Deal Breakers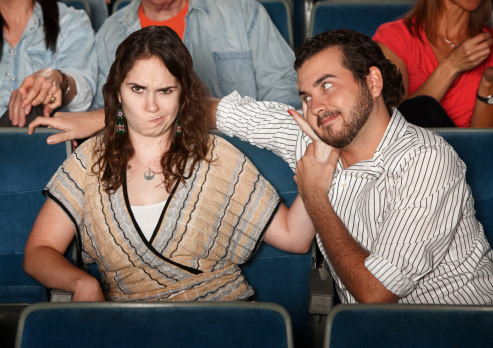 Greek dating can be both fun and frustrating. The end goal of any date is to determine if the person has long term potential. However, in order to understand when to proceed, it is essential to determine what will make you continue to date someone and what will cause you to call it quits. Here is a list of some of the top Greek dating deal breakers. Overall, trust your instincts. If something isn't going right, it's possible you'll know right away.
Be Culturally Sensitive
Traditions are an important part of what makes us proud to be Greek. Did you ever notice that even within Greek families, traditions could change? What if you were to date someone who isn't Greek? Dealing with cultural differences can be somewhat frustrating.
One of the biggest problems potential couples have is lack of sensitivity when it comes to these cultural differences. If you find yourself with someone who lacks this understanding, it could be a deal breaker.
Personal Hygiene
People often misunderstand how important it is to be neat and clean during a date. If your date smells like body odor or has bad breath, for example, it can be a complete turn off. In order to put your best foot forward, be sure to clean up for your date. The general goal is to be clean and well dressed.
Make an Effort
In order to make a long-term connection, it helps to show as if you're making an effort to be with them. If you are dating someone whom you feel isn't invested enough in being with you, this could be a deal breaker. Do you talk on the phone? Do you make plans and then stick with them? These are all signs that you're both interested and are willing to get to know each other.
Don't Give Up Your Life
Have you ever dated someone who wanted to be with you all the time? While this is flattering, it can also get annoying. It isn't necessary to spend every moment together. In fact, it's even better for a budding relationship if you both maintain your own lives. For example, if your hobby is hiking, don't stop doing it just because she doesn't like it.
Instead, spend plenty of quality time together but also know when to give each other space. Don't give up the life that you had before you met. If you do give up your life completely, she may find this to be a deal breaker.
Listening Skills
When dating, the goal is to get to know each other. If you are dating someone who has poor listening skills, it can be frustrating. Not only that, but it can also appear rude and selfish. Listening to each other is one of those basic communication skills that help build a great foundation in any relationship.
Are you a Greek single? If so, you may be wondering how you can know if you are seeing someone who may be a good long-term choice. If they don't do any of these deal breakers, you stand a good chance of building a great relationship with her.
Categorized in: Greek Singles
This post was written by Greek Boston