Greek Vocabulary Words- Clothing
Written by Greek Boston in Learn How to Speak Basic Greek Comments Off on Greek Vocabulary Words- Clothing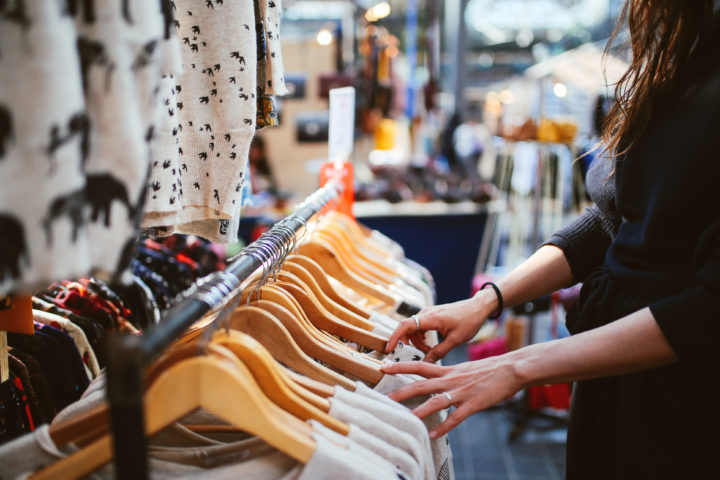 When it comes to learning Greek, there are certain types of vocabulary you might need to know. The words for the different types of clothes you wear is one of them! This comes in handy in every day conversation, and you'll also need these words when you go shopping in Greece. Here's a look at the Greek words that have to do with clothing. This includes not only the words for the clothes themselves, but also some words that you might need to describe the clothes.
Greek Vocabulary Word List – Clothes
clothes – τα ρούχα – ta rooha
coat – το παλτό – to palto
jacket – η ζακέτα – i zaketa
hat – το καπέλο – to kapelo
pants – τα παντελόνια – ta pantelonia
shoes – τα παπούτσια – to papoutsia
socks – οι κάλτσες – i kaltses
shirt – το πουκάμισο – to lookamiso
purse – το πορτοφόλι – to portofoli
dress – το φόρεμα – to forema
skirt – η φούστα – i foosta
sweater – το φούτερ – to footer
pullover – το πουλόβερ – to poolover
jeans – το τζιν – to jean
raincoat – το αδιάβροχο – to athiavroho
button – το κουμπί – to koombi
sleeve – το μανίκι – to maniki
zipper – το φερμουάρ – to fermooar
collar – το κολάρο – to kolaro
t-shirt – το μπλουζάκι – to bloozaki
vest – το γιλέκο – to gileko
Be sure to read through this list a few times. You don't need to memorize them if you don't want, but becoming familiar with them will help considerably! There are all types of situations that you can get in that will make you need to know at least some of these words. For example, if you are shopping while in Greece, you'll need to be able to describe the clothes you would like to buy. If you're looking for more information and vocabulary on how to shop in Greece, visitt this article for more information.
---
The Learn Greek section on GreekBoston.com was written by Greeks to help people understand the conversational basics of the Greek language. This article is not a substitute for a professional Greek learning program, but a helpful resource for people wanting to learn simple communication in Greek.
Categorized in: Learn How to Speak Basic Greek
This post was written by Greek Boston