Great Lent – Revered Part of the Greek Orthodox Year
Written by Andrew Athanasiou in Greek Easter Traditions, Greek Orthodox Religious Information Comments Off on Great Lent – Revered Part of the Greek Orthodox Year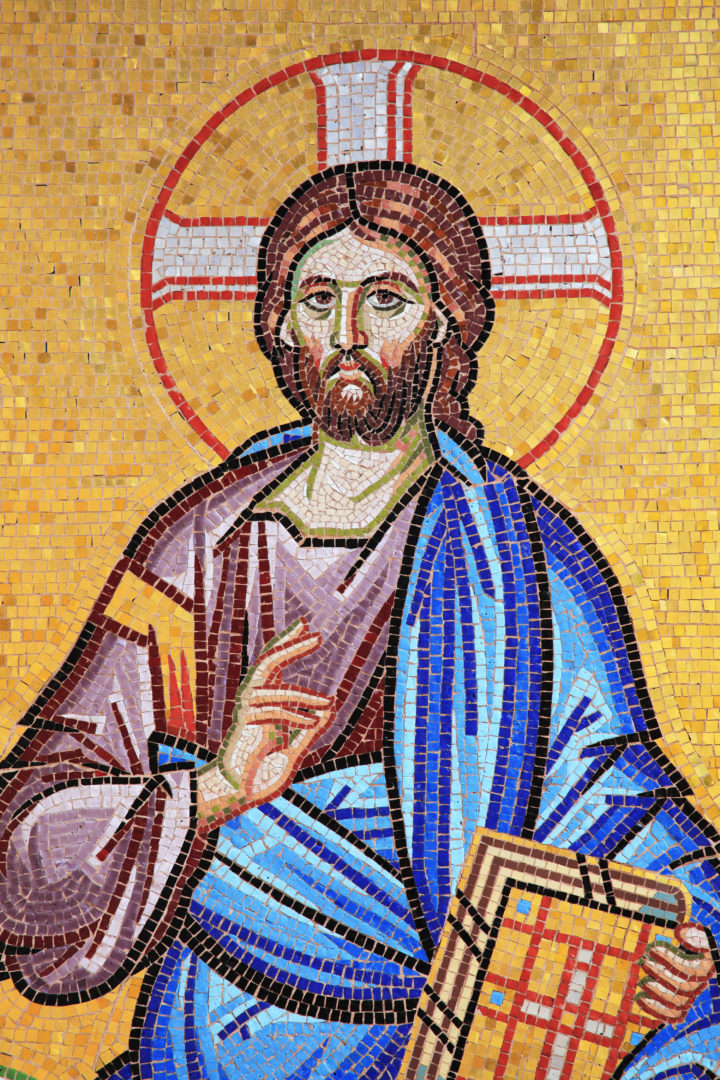 Great Lent is one of the most revered parts of the Orthodox year. Stricter fasting is prescribed, different readings are assigned, typical parishes will offer more services, and the structure of the services changes in this time. It is a time that we are called to more prayer, more fasting, and more almsgiving.
In Greek Orthodox Christianity, Great Lent (commonly just called "Lent") makes up the 40 days prior to the Saturday of Lazarus. It starts on a Monday. As I have noted in an earlier article, the liturgical day starts at Sunset the day before. The first service of Lent is the Sunday evening service known as "Forgiveness Vespers." We begin Lent by asking our brothers and sisters for their forgiveness for all the harm we have brought upon them. That Monday is called "Clean Monday" and the rest of that week is typically known as "Clean Week". The Divine Liturgy is not permitted on weekdays, though Pre-Sanctified Liturgy is allowed (Pre-sanctified Liturgy is a liturgy done that has already consecrated communion, typically done the Sunday before the Pre-sanctified liturgy).
In comparison with Roman Catholicism, they start Lent on a Wednesday (Ash Wednesday) and it goes up until Easter, their lent lasts six weeks (exactly 40 fasting days because they don't fast on Sundays), and their lent also includes the days leading up to Easter. Our Lent is 40 days (including Sundays), does not include Holy Week nor Saturday of Lazarus or Palm Sunday.
Typically during the year we have prescribed readings from the New Testament that correlate with the potential daily liturgies, and these readings are epistles and gospels. During Lent, the daily readings from Monday to Friday consist of readings from the Old Testament where in Orthros, Isaiah is read and in Vespers, Genesis and Proverbs are read. Lent is typically a call back to earlier forms of our liturgical worship. The Old Testament used to play a much bigger role in our daily services, but over time they have been replaced by just the verses.
So much seems different during Lenten Services. Colors change to purple. Hand censers are brought out of the closets. Another major difference is the observance of prostrations, full (or half), which is an active kneeling—a process from going from standing to kneeling with your head on the ground (or half, when you bend at the waist and touch the floor with your hand, or try to). This is a more penitent time in the Church, a time for an internal reexamination.
Great Lent originated as the preparation of new members of the Church to be baptized. Pascha (Easter) was the only day people were baptized in the early Church, so to prepare; the new initiates were taught lessons of the Church and were to fast. It's the same reason that the Gospel according to Mark is read during Lenten Sundays, because it is the shortest and least theological of the gospels, something easier for new initiates to understand.
About Andrew Athanasiou
Andrew is a student of Holy Cross Greek Orthodox School of Theology, located in Brookline, Massachusetts. Andrew is a Masters of Divinity Student who is also a Seminarian. Andrew is from Pittsburgh, Pennsylvania, and his knowledge comes from five major sources: Greek Orthodox Seminary; Greek Orthodox Summer Camp; both being taught and teaching in Greek Orthodox Sunday School; and finally further readings and interests in other theological areas.
Categorized in: Greek Easter Traditions, Greek Orthodox Religious Information
This post was written by Andrew Athanasiou
Like this article? Please share below: