Agios Matheos – Picturesque Village in Corfu
Written by Greek Boston in About Corfu Greece, Greek Travel Guide Comments Off on Agios Matheos – Picturesque Village in Corfu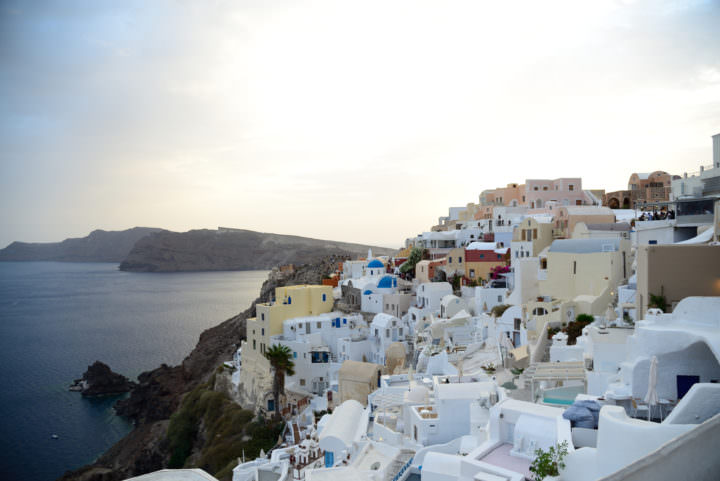 Corfu is one of those enchanting islands that people love to visit. Agios Matheos is a Greek village built on the slopes of Mount Gamilios in the middle of a dense and picturesque forest. It is surrounded by numerous stone buildings and is home to several quiet beaches. Because of its pleasant landscape and restful atmosphere, it is a good choice for anyone visiting the Greek Islands. Here's more information:
Getting to Agios Matheos Village
Several times a day, scheduled flights depart from Athens to Corfu on Aegean or Olympic Airlines. The flight is usually less than an hour. Both conventional and "fast" ferries also run each day from Igoumenítsa, which is located on Greece's mainland. At its slowest, ferry travel to Corfu takes less than 90 minutes.
It is also possible to drive from Athens to Corfu along the new Ionian highway that winds through western Greece. However, this option is for those who prefer long, scenic drives, as it is not the fastest route to Corfu. Once in Corfu, you can easily reach the village by rental car, taxi, or public transportation. If you take public transportation you may need to walk a bit once getting dropped off at the bust stop. 
About Agios Matheos Village
The village is home to approximately 1500 residents, the majority of whom earn their living in agriculture or by working in the Village's vineyard. The buildings here consist of both ancient and modern structures, including impressive churches and monasteries. There is only one paved road in the village, and this is used by sightseers on a regular basis. Residents of the village are typically friendly and helpful to tourists.
What to Do at Agios Matheos Village
While in the village, you'll no doubt want to see the sites. Here's a look at some of the things you can do while here:
Castle of Gardiki
Although not entirely preserved in its original state, the Castle of Gardiki is distinctly Byzantine with regard to its architecture, and renowned for the impregnable fort by which it is surrounded. In addition to the principal castle, it boasts many other ancient edifices, each with its own unique, architectural features. Located in the middle of the Village's olive groves, it embodies an ancient atmosphere that many tourists find intriguing.
Grava Cave
A road leading out of the village in the opposite direction of the coastline goes to Grava Cave, which is an interesting landmark on Corfu. Evidence of Paleolithic Era humans has been discovered in Grava Cave, including artifacts, ancient tools and animal bones. This area is definitely worth exploring when one is visiting Agios Matheos Village.
Beaches
Agios Matheos Beach is only several kilometres from the original village settlement and is popular among visitors and local residents alike. Halikounas Beach is situated nearby as well, but is typically more isolated due to its location at the edge of one of the area's highest mountains. Both beaches are well maintained and feature the tiny pebbles and white sand for which Greece is famous.
The best time to visit Agios Matheos Village is between April and May or any time from early September to late November. However, the Mediterranean usually always boasts pleasant temperatures. Therefore, it is a great destination, regardless of when one chooses to travel. Because of its laid-back atmosphere and friendly residents, Agios Matheos Village is a good choice for those searching for a relaxing vacation destination in Greece.
PLEASE NOTE: The Greek travel section at GreekBoston.com are not paid reviews. Our unbiased and informative travel articles are designed review the popular cities, islands and places in Greece. We are not always able to exactly match the photos to the destinations, but we do try to get close. However, we are not looking for photo submissions at this time. If you find something in a Greek travel article that is not accurate based on your personal experience, please send us an email to greekboston@worldwidegreeks.com and we will consider your suggestions. Thanks for reading the travel section at GreekBoston.com!
Categorized in: About Corfu Greece, Greek Travel Guide
This post was written by Greek Boston
Share this Greek Travel Article: