Top Family Activities to Do in Athens, Greece
Written by Greek Boston in About Athens, Greece, Greek Travel Guide Comments Off on Top Family Activities to Do in Athens, Greece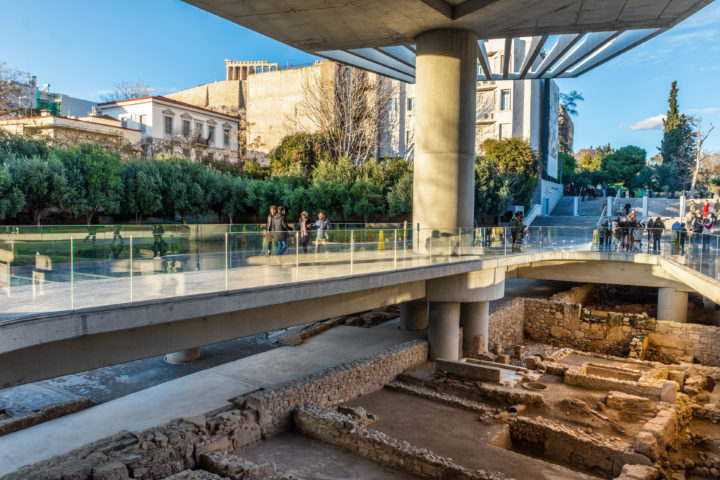 Athens isn't just a city for history buffs – it's for families and kids, too! This is one of those cities that is perfectly for stirring up the imagination. Kids especially have a great time imaging the way things were back in Ancient Greece. They also tend to love Greek mythology and in general love to have fun and learn about new cultures. Here are some of the top activities that families can do together while they're visiting Athens:
History doesn't have to be all about boring lectures and staring at artifacts in a museum. Visiting historical sites such as the Acropolis in Athens gives families a chance to experience this history first hand. Climb up the hill by foot and tell stories of Ancient Greece. Visit the Parthenon and the other ancient buildings on site and take some time to really explore all that the Acropolis has to offer. This is one of the top family sites in all of Athens! For those who absolutely do love museums, the Acropolis Museum is something you won't want to miss, either. This is where many of the artifacts that were found at the Acropolis are being stored.
For those visiting the city, Monastiraki is truly a joyous affair. This is where people from all over the city come together to buy goods and it is a particular good spot for families who happen to visiting Athens. You can not only find some great deals here on souvenirs, but it is also a fun way to experience a traditional aspect of the Greek culture. People love to come together here to find great deals, negotiate prices, and even socialize. Children love it, as well, because the market offers a great way to get some exercise. There are often kids here playing games and running through the streets while their families either shop or work at one of the stalls.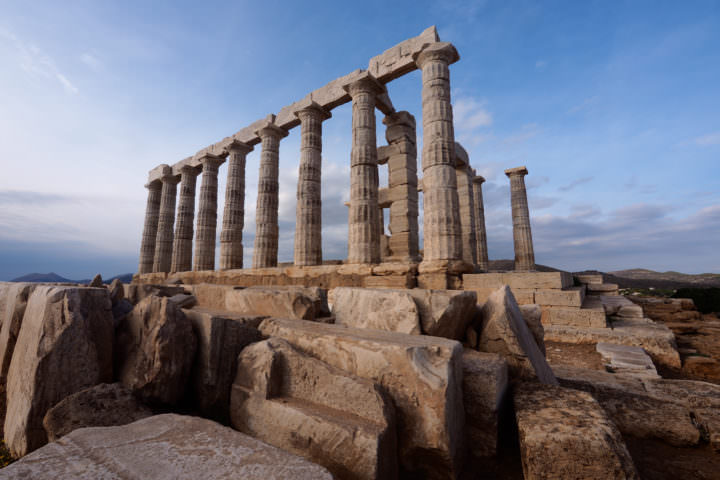 The Temple of Poseidon is located in Cape Sounion. There are daily excursions from the center of Athens to Cape Sounion multiple times a day. You could also easily drive here or take a taxi. The temple ruins date from the 5th-century and were dedicated to Poseidon, the god of sea.
Ancient sailors would see the white pillars from sea and know they were almost home. On one of these pillars you can find the name "Byron" as the famous poet Lord Byron engraved his name there in 1810. There is a café at the site as well as access to a small beach.
Visit the Attica Zoological Park
Does your family love animals? If so, the Attica Zoological Park is the perfect place to visit in Athens once you are finished with all those historical sites! This is an especially popular activities for families who have smaller children, who tend to love learning about the animals and attending the shows at the zoo.
There is also a playground for the children that includes swings, slides, and other playground equipment. Animals at the park include seals, dolphins, giraffes, reptiles, and more. The animals are the most active in the morning and evening, especially during the hot summer months.
Another great activity to do in Athens that the whole family will love is to watch the changing of the guards in front of the parliament building in Syntagma Square at the Tomb of the Unknown Soldier. Officially, the ceremony takes place every Sunday morning at 11 AM. If watching this ceremony is important to your family, you should plan your trip accordingly.
There are many beautiful beaches to enjoy in Athens. Voula is an organized beach not far from Athens. There are many cafés, taverns, and beach bars lining the beachfront. Kavouri beach is a good choice for families as it has safe, shallow water, lots of space on the beach, and plenty of cafés. Alimos beach is close to Athens city center. The beach offers water sports including jet skiing and windsurfing. There is also a children's area with a water slide and play area.
Another great beach is Vouliagmeni and it is the perfect place for the whole family! It includes a play area for children, water slide, tennis and volleyball courts, along with restaurants that will leave you more than satisfied. If you're looking for more of an upscale adventure, try Athens Lagonisi Beach. There are other beaches scattered throughout the area too, just ask around to see which people prefer!
Interested to know what's been found by excavators in the Acropolis over the millennia? At the Acropolis Museum, they have collected all of the artifacts recovered from as early as 3000 BC. As you ascend the three floors of the museum, which are broken into sections of history, you journey through time, ending on the fourth-floor gift shop.
There are ruins, ancient sanctuaries, statues, as well as gifts to deities like Athena. The museum uses glass extensively throughout, including the glass floor and an all-glass gallery. The artifacts are showcased in a new, captivating way thanks to the use of natural light. The unique design of the museum and the incredible artifacts will let you experience history like never before!
Athens is a great city for families, as long as you choose the right activities! The ones listed here are sure to be a crowd pleaser.
PLEASE NOTE: The Greek travel section at GreekBoston.com are not paid reviews. Our unbiased and informative travel articles are designed review the popular cities, islands and places in Greece. We are not always able to exactly match the photos to the destinations, but we do try to get close. However, we are not looking for photo submissions at this time. If you find something in a Greek travel article that is not accurate based on your personal experience, please send us an email to greekboston@worldwidegreeks.com and we will consider your suggestions. Thanks for reading the travel section at GreekBoston.com!
Categorized in: About Athens, Greece, Greek Travel Guide
This post was written by Greek Boston
Share this Greek Travel Article: