Explore the Archaeological Museum of Nafplio
Written by Greek Boston in About Nafplio, Greece, Greek Travel Guide Comments Off on Explore the Archaeological Museum of Nafplio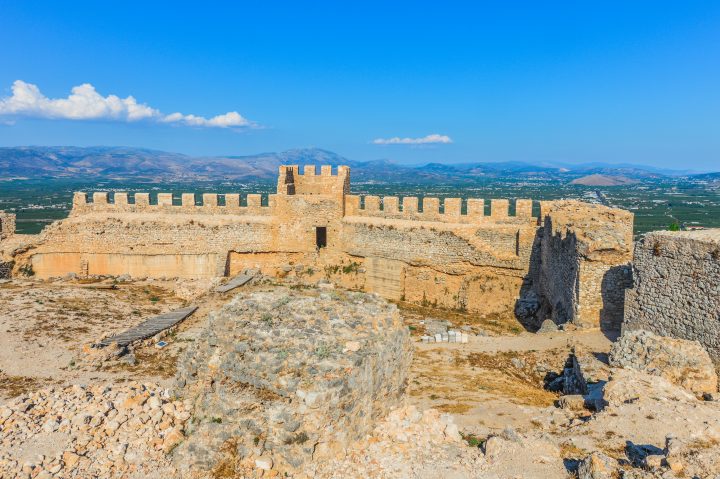 Greece is well known as being the home of the best ancient philosophers the world has ever seen. Example, Aristotle and Socrates just to mention but a few. Moreover, Greece prides itself in having the best ancient monumental temples and museums. Indeed, Greece is the epicenter of mankind history and culture. It is therefore not surprising that Archeological Museum of Nafplio is equally found in Argolis region in Greece. Discussed below is information on the Archeological Museum, what to do and how to get to Nafplio Museum.
About the Archeological Museum of Nafplio
There is a lot of information about the Archeological Museum of Nafplio as highlighted below.
Discoveries from Franchthi Cave which are categorized into three parts.
Mesolithic Period. This Archeological proof dates back to 300-600 year hiatus between Paleolithic and Mesolithic periods. During this period, archeologists points out to changes in zoological and botanical remains that suggested a change in the environment.
Paleolithic Period. It was evident that in this period were seasonal hunters and gatherers because there was no evidence of habitation. The tools found were for cutting purposes showing that they were hunters. Important to note, is that there was no architecture or pottery evidence.
Neolithic Period. This period was characterized by cultural evolution based on the evidence found in the caves. During this period, archeologists discovered the fossils of domesticated animals, domesticated grains such as wheat. There are also ceramic vessels that are red in color indicating they were fired at low heat.
Visit the Helladic Period Discovery Exhibit
This period is characterized by exhibits from Berbati, Tiryns and Asine. The artifacts found during this period are bone tools, stones, bronze seals and clay.
Mycenaean Period. Some of the archeological discoveries during this period were: bronze ingot, alabaster and amber in the Nafplio Museum Mycenaean collection. In addition, clay vases, ivory pieces, stone metal and gold jewelry were also discovered.
Iron Age Period. It is important to note that this period came after the collapse of the Bronze Age. In this period, weapons were made of iron and could easily be decorated. These remains of iron artifacts are found in Nafplio Museum.
What to do at the Archeological Museum of Nafplio
Go Cycling. At Nafplio, one can take a ride on a bike and experience the beautiful scenery along the coastal shores especially in the evenings.
Visit the Church of Ayios Georgios. This is one of the beautiful places to visit in Nafplio. You will learn about the church's history and fall in love with its interior design.
Nemea- Wine Tasting. There are good award winning wineries where you can go and taste wine after a long day and relax your mind.
Getting to the Archeological Museum of Nafplio
Nafplio being a coastal city, you can access the Archeological Museum using cruise ships or any other water transport means. Also, one can use rental cars or buses from Kifissos Bus Station.
Based on the discussion above about the Archeological Museum of Nafplio, Things one can do and the way to access the Museum, it is therefore evident that Archeological Museum of Nafplio is worth visiting.
PLEASE NOTE: The Greek travel section at GreekBoston.com are not paid reviews. Our unbiased and informative travel articles are designed review the popular cities, islands and places in Greece. We are not always able to exactly match the photos to the destinations, but we do try to get close. However, we are not looking for photo submissions at this time. If you find something in a Greek travel article that is not accurate based on your personal experience, please send us an email to greekboston@worldwidegreeks.com and we will consider your suggestions. Thanks for reading the travel section at GreekBoston.com!
Categorized in: About Nafplio, Greece, Greek Travel Guide
This post was written by Greek Boston
Share this Greek Travel Article: