Visit the Archaeological Museum in Rethymnon, Greece
Written by GreekBoston.com in About Rethymno, Greece, Greek Travel Guide Comments Off on Visit the Archaeological Museum in Rethymnon, Greece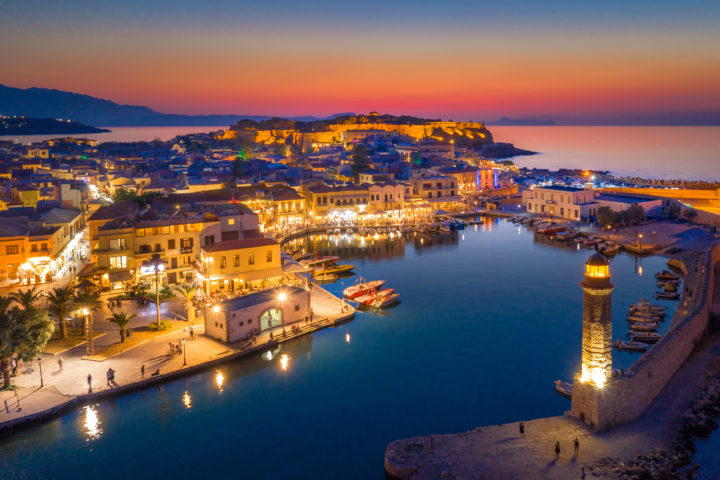 Rethymnon is on the north coast of the island of Crete. The area of Rethymnon is rich in historical monuments and archaeological sites. Thanks to this history, the Archaeological Museum is rich in exhibits that will educate and entertain you. Here's what you should know about the Archaeological Museum in Rethymnon.
About the Archaeological Museum
Located on the island of Crete, in Rethymnon Town, the Archaeological Museum was founded in 1887. It was founded by the Society of Friends of Education. The Archaeological Museum has been housed in the Pentagon bastion, across from the main gate of the Fortezza, since 1991. The building was constructed by the Turks to increase the city's defences. The building would serve many functions throughout the years including being used as a state prison until the 1960s. The museum also has a gift shop, but it is found in Lotzia.
The Archaeological Museum in Rethymnon showcases findings from various ancient sites, excavations, and caves from around Rethymnon. Findings date from the Late Neolithic and Proto-Minoan times to the late Roman period. These findings include items such as coins, weapons, helmets, jewelry, marble statues, vessels, and columns from temples.
Visit the Archaeological Museum in Rethymnon
At the Archaeological Museum, you will no doubt be impressed by the collections of find from around the area. From the late Neolithic and Early Minoan periods there are finds from the caves of Helenes, Margeles, Melidoni, and Gerani. Middle Minoan finds come from Minoan settlements and from the peak sanctuary and late Minoan finds come from cemeteries.
Items at the Archaeological Museum include: a figurine of the Minoan goddess with upraised hands that was found at Pangalochori, a marble statue of Aphrodite dating to the 1st century AD, a clay model of a shrine of which only the upper part is preserved, the head of a terracotta female figurine that was found at Axos and dates to 530 BC, part of a marble funerary stele that has a relief representation of a warrior carrying a shield, and a clay footed vase that has a lid and perforated base that features floral patterns. Exhibits at the Archaeological Museum in Rethymnon are displayed in chronological order and by site of excavation.
Getting to the Archaeological Museum
Getting to Rethymnon on the island of Crete can be done by flying into the Heraklion airport or the Chania airport. From both airports, you can catch a bus to their respective town center and then board another bus to Rethymnon. Buses to Rethymnon come along each hour, so you won't have to wait long. Once in Rethymnon, Greece, you can walk or take the bus as the town is quite compact. The Archaeological Museum can be found in the old town of Rethymnon.
When visiting the city of Rethymnon on the island of Crete, be sure to explore the history of the area by spending time at the Archaeological Museum.
Categorized in: About Rethymno, Greece, Greek Travel Guide
This post was written by GreekBoston.com
Like this article? Please share below: