Discover the Ataturk Museum in Thessaloniki
Written by Greek Boston in About Thessaloniki, Greece, Greek Travel Guide Comments Off on Discover the Ataturk Museum in Thessaloniki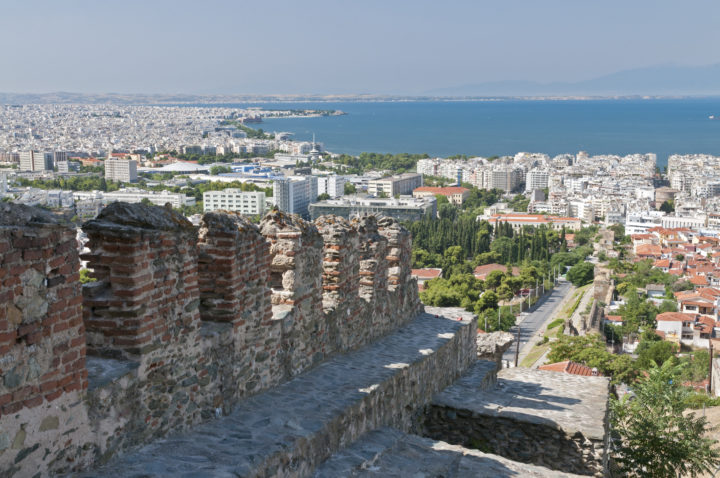 Thessaloniki, Greece is rich in history and this is reflected in the numerous sites to see while visiting the city. The Macedonian tombs, castles, monasteries, and archaeological sites are fascinating sites that can be explored. There are also a number of museums in Thessaloniki. One of these important museums is the Ataturk Museum.
Getting to the Ataturk Museum in Thessaloniki
Getting to Thessaloniki, Greece can be done by flights to the Thessaloniki airport that receives domestic flights from Athens multiple times a day. The airport also receives international flights. You can also get to Thessaloniki by car or bus. Buses travel often from Athens, and most large towns in Greece, to Thessaloniki. The museum is on the same property as the Turkish consulate in Thessaloniki at Apostolou Pavlou 17.
About the Ataturk Museum in Thessaloniki
The Ataturk Museum is a historic house museum in Thessaloniki, Greece. Mustafa Kemal Ataturk was born in the house in 1881. The house was built in 1870. It has three floors and a courtyard. Ataturk was the founder and leader of the modern secular Turkish State. He is considered an important historic personality of Turkey. In 1935, the Thessaloniki city council gave the building to the Turkish State who converted it into a museum dedicated to the life of Mustafa Kemal Ataturk.
When he was a young man, Ataturk was involved with the Young Turks. Ataturk led the Turkish War of Independence and in 1923 signed the Treaty of Lausanne, which made Turkey a republic. Mustafa Kemal Ataturk was elected the first president of Turkey and immediately started to modernize it. He studied western governments and adapted those ideas for his country. He would introduce surnames to Turkey and called himself Ataturk, which means "father of the Turks." He died in 1938.
In September of 1955, during the Cyprus EOKA crisis, a bomb exploded close to the Turkish consulate and caused some damage to the Ataturk Museum. Thankfully, damage was not severe, just some broken window. In 1981, there were repairs and restorations done to the house, including repainting to its original colors. Also in 1981, a replica of the house was built in Ankara.
Visiting the Ataturk Museum in Thessaloniki
Inside the museum most of the furnishings and personal are original from when Mustafa Kemal Ataturk lived there. Other items are from his mausoleum. There are photographs of various points of his life, including the important parts of his life he became known for. Besides the items in the house, architecture is to be admired as well. You can easily spend hours looking at all there is to see and learning about not only Mustafa Kemal Ataturk, but also the history of modern Turkey.
The Ataturk Museum is located within the same property as the Turkish consulate in Thessaloniki, Greece, so you may have to ask permission to enter the premises and see this fascinating house museum. This museum is especially popular with Turkish visitors. Admission is free, you will likely just have to sign your name before entering.
When in Thessaloniki, Greece, be sure to stop and see this important house and museum.
PLEASE NOTE: The Greek travel section at GreekBoston.com are not paid reviews. Our unbiased and informative travel articles are designed review the popular cities, islands and places in Greece. We are not always able to exactly match the photos to the destinations, but we do try to get close. However, we are not looking for photo submissions at this time. If you find something in a Greek travel article that is not accurate based on your personal experience, please send us an email to greekboston@worldwidegreeks.com and we will consider your suggestions. Thanks for reading the travel section at GreekBoston.com!
Categorized in: About Thessaloniki, Greece, Greek Travel Guide
This post was written by Greek Boston
Share this Greek Travel Article: