Browse the Cartoon Museum in Athens, Greece
Written by GreekBoston.com in About Athens, Greece, Greek Travel Guide Comments Off on Browse the Cartoon Museum in Athens, Greece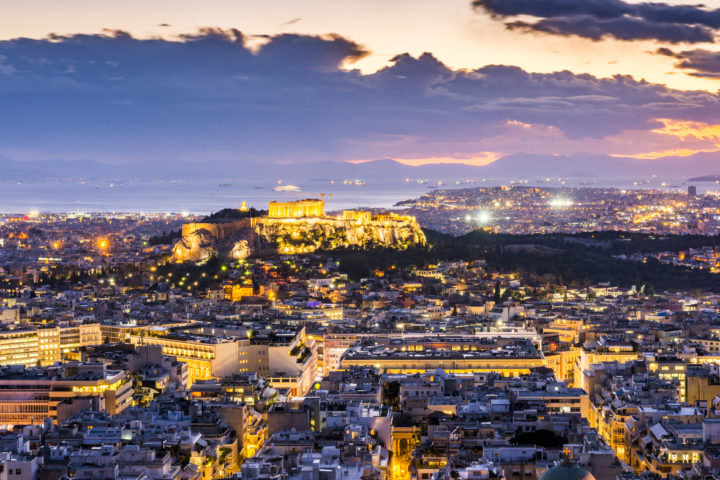 Athens is one of those cities in Greece that people flock too from all over the world. Many of these people are likely attracted to all the history that the city has. They spend their days visiting sites like the Acropolis and exploring historical neighborhoods, such as the Plaka.
These things may be what draw people here, but once they arrive they realize there's so much more to the city than they realized. There are plenty of sites to see beyond the typical ones! The Cartoon Museum is one of those places. Here's more information:
Getting to the Cartoon Museum
Before getting to the Cartoon Museum you need to first make your way to the city of Athens. It is very easy to access no matter where you start from since the Athens Airport is an international one. It is also close to Piraeus, which is the main port in Greece. You can also drive to Greece from other countries or even take public transportation. Once you find the city, you can head to the museum, which is located in the Metaxourgio of the city. You can arrive here by either driving, hiring a taxi, or taking public transportation. It is within easy walking distance to the Metaxourgio metro station.
About the Cartoon Museum
The Cartoon Museum was founded in 1994 as a way to showcase Greek cartoons and the people who create them. It is located in the Metaxourgio area, which is part of the Municipality of Athens. Several cartoonists of Greek origin are responsible for starting the project, and the museum has been open ever since. It is housed in a place known as the Villa Treiber. The building itself has historical origins that date back to the Greek War of Independence. The building was owned by a man named Treiber, who was a German physician who loved the Greek culture. He moved to Athens and later got involved with the independence movement by becoming the head physician of the Greek army.
What to Do at the Cartoon Museum
Visitors should came here not only to learn about the Greek cartoons, but also to enjoy this historical building. The museum features works that were created in the 1800's all the way up to the present day. The permanent collection features items such as political cartoons, advertisements, comic strips, and other works created by cartoonists. Although most of the collection highlights Greek artists and cartoonists, there are also foreign works here, as well. Visitors can enjoy learning about Greek cartoons from an historical perspective since many of the items were drawn in response to the political climate of the day.
While visiting Athens, Greece, it makes sense to see all the typical sites. However, it is also a good idea to leave enough time to visit some of the more out of the way places, such as the Cartoon Museum. These are all great ways to enjoy what the city has to offer.
Categorized in: About Athens, Greece, Greek Travel Guide
This post was written by GreekBoston.com
Like this article? Please share below: