Glimpse the Deer Dama-Dama on Rhodes
Written by Greek Boston in About Rhodes Island, Greece, Greek Travel Guide Comments Off on Glimpse the Deer Dama-Dama on Rhodes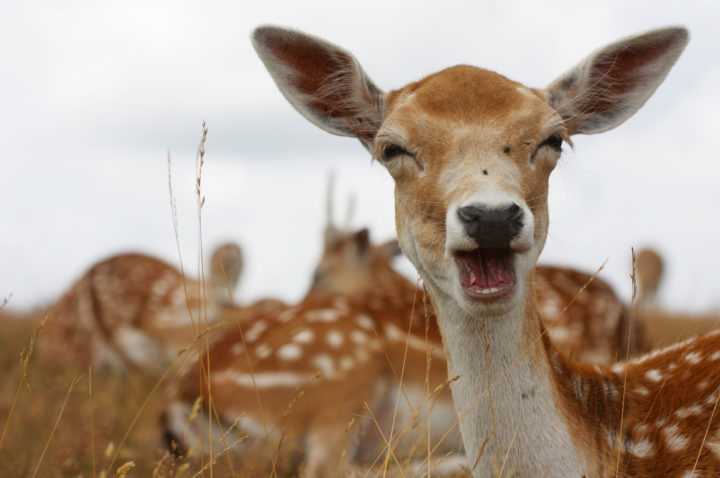 Rhodes, Greece is known for its history, but it has so much to offer in natural wonders. Some of these come in the form of animals including the deer Dama-Dama. Here's what you should know about the deer Dama-Dama on the island of Rhodes. Here's more information about these deer:
Getting Around on Rhodes Island
You can get to the island of Rhodes in Greece by plane or by ferry. The airport of Rhodes is located in the region of Paradisi and 16 km from Rhodes Town. The ferries to Rhodes come from Piraeus a few times a week. This ferry trip is quite long though, at 16 – 18 hours. There are also Rhodes that come from the other islands of the Dodecanese. Once on the island of Rhodes you can get around by rented car, motorcycle, bicycle, and taxi. The best way to see the deer Dama-Dama is by foot.
About Deer Dama-Dama on Rhodes
The deep Dama-Dama is a unique species that has lived only in Rhodes, Greece for centuries. They are medium-sized deer that have especially beautiful coloring. Their color can vary depending on the age of the deer and the time of the year. They have a white stomach and random white patches around their body that are thought to help them camouflage. Bucks have symmetrical antlers that are quite impressive. The adult bucks tend to live alone, but can be seen in groups of up to four. Newborn Dama-Dama live in larger herds.
It is thought the deer Dama-Dama was brought to Rhodes, Greece by the Crusaders during Medieval times. Others say the deer have been there since ancient times. During antiquity, Rhodes was known as Elafioussa, which means "with a lot of deer." There are two deer statues that stand in Mandraki Harbor, which proves that Dama-Dama deer has been an important part of Rhodes, Greece for a long time. There are anywhere from 100 – 150 Dama-Dama deer in Rhodes and the municipality has taken responsibility for about 70 of the deer. Some of the other Dama-Dama deer have been relocated to different areas of Greece, specifically to national reserve parks and zoos.
Glimpse the Deer Dama-Dama
The Deer Dama-Dama can mainly be seen inland on Rhodes, near Lindos, Archangelos, and Afandou. You will be most likely to see the Dama-Dama deer in the forests close to water springs. Spending a fair amount of time outdoors while in Rhodes, Greece, you are likely to catch a peek of the Dama-Dama deer.
If you enjoy hiking, the island of Rhodes is home to some trails where you are likely to come across the Dama-Dama deer. One of these hiking routes goes from Salakos to the Monastery of Prophet Elias. A more difficult hiking route, it begins from a steep face of rock above Salakos Village. The route is about 650 meters long and crosses dense vegetation that includes as many as 115 different species including the Dama-Dama deer. The area is protected under Natura 2000.
While visiting the Greek island of Rhodes, you will find many things to enjoy. The natural beauty is something that you will definitely notice while here. Whole observing the natural beauty, you might catch a glimpse of these unique deer!
PLEASE NOTE: The Greek travel section at GreekBoston.com are not paid reviews. Our unbiased and informative travel articles are designed review the popular cities, islands and places in Greece. We are not always able to exactly match the photos to the destinations, but we do try to get close. However, we are not looking for photo submissions at this time. If you find something in a Greek travel article that is not accurate based on your personal experience, please send us an email to greekboston@worldwidegreeks.com and we will consider your suggestions. Thanks for reading the travel section at GreekBoston.com!
Categorized in: About Rhodes Island, Greece, Greek Travel Guide
This post was written by Greek Boston
Share this Greek Travel Article: