What to Know About Taking a Ferry to Mykonos
Written by Greek Boston in About Mykonos, Greece, Greek Travel Guide Comments Off on What to Know About Taking a Ferry to Mykonos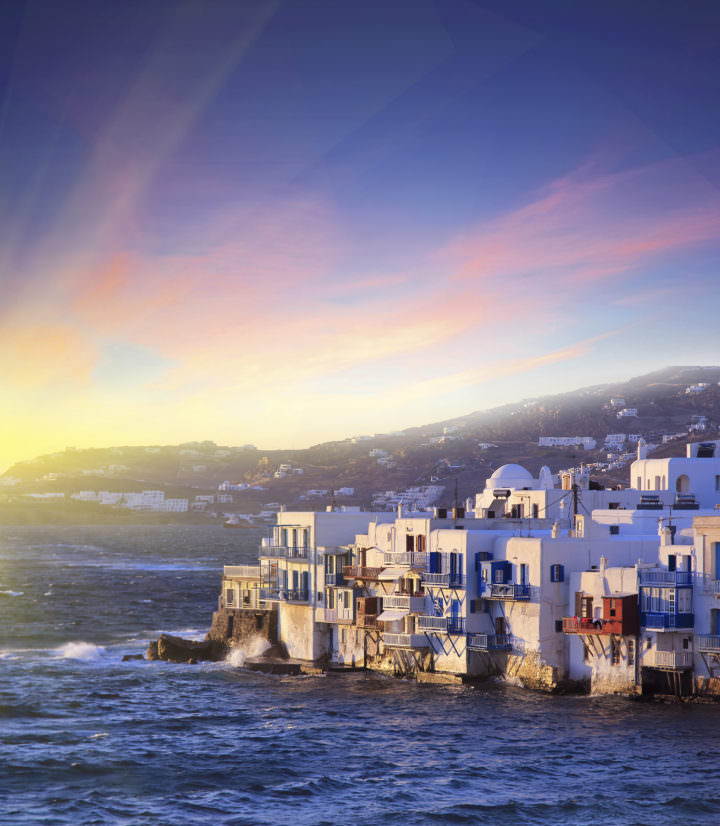 The island of Mykonos is one of the most popular islands in all of Greece. Travelers find their way here in vast numbers throughout the tourist season. Besides having its own airport, it is also a popular cruise port. The most authentic way to make your way here, however, is to take a ferry and is a system that is used by locals and tourists alike.
In fact, the ferry is inexpensive and easy, and many consider taking the ferry to be an authentic experience. Although many tourists tend to prefer flying into Mykonos, those who want to really experience the Greek culture find that they enjoy everything the ferry has to offer. Not only that, but this is how most of the locals tend to travel. Here's more information about taking the ferry to Mykonos:
Ferry from Piraeus
The route you take to arrive at Mykonos depends entirely on where you originate from. For those flying into the international airport in Athens will find that the ferry is a convenient option for arriving at Mykonos. Consider spending a few days in the city before heading to the port of Piraeus to grab your ferry to Mykonos. Otherwise, the port is about a forty minute drive to the airport. If you have a ferry to catch after your plane lands, consider taking a taxi or a bus to the port. You have your choice of ferries and routes, but in general, it should take anywhere from three to six hours for the ferry to make its way to the island. Check Piraeus's official website for more information. 
Ferry from Rafina
It's true that there are plenty of ferries that leave the large and bustling port of Piraeus. However, if you are originating your journey to Mykonos from the Athens airport, Piraeus isn't your most convenient choice. The port of Rafina is even closer to the airport than Piraeus is and there are regular ferries that head to Mykonos from here. You'll want to check the ferry schedules on the Rafina port website to make sure that on is convenient enough for your travel needs.
Take a Ferry to Mykonos from Other Ports
If you are already in another part of Greece, such as the nearby island of Santorini, you won't need to go all the way back to Athens to catch a ferry to Mykonos. There are regular ferries that connect Mykonos to other islands. While it may not be easy to get to Mykonos from islands that aren't necessarily close, you could manage to find a route that will ultimately lead you here. You just might need to change ferries depending on where you originate from. Visit the Mykonos port website for more information about routes.
The ferry is a relaxing choice for those who find traveling by boat relaxing. On board, you can enjoy the views, eat a meal, and even grab a drink at the bar. You'll be in Mykonos before you know it!
PLEASE NOTE: The Greek travel section at GreekBoston.com are not paid reviews. Our unbiased and informative travel articles are designed review the popular cities, islands and places in Greece. We are not always able to exactly match the photos to the destinations, but we do try to get close. However, we are not looking for photo submissions at this time. If you find something in a Greek travel article that is not accurate based on your personal experience, please send us an email to greekboston@worldwidegreeks.com and we will consider your suggestions. Thanks for reading the travel section at GreekBoston.com!
Categorized in: About Mykonos, Greece, Greek Travel Guide
This post was written by Greek Boston
Share this Greek Travel Article: