Essential Foods to Try While Visiting Santorini
Written by Greek Boston in About Santorini, Greece, Greek Travel Guide Comments Off on Essential Foods to Try While Visiting Santorini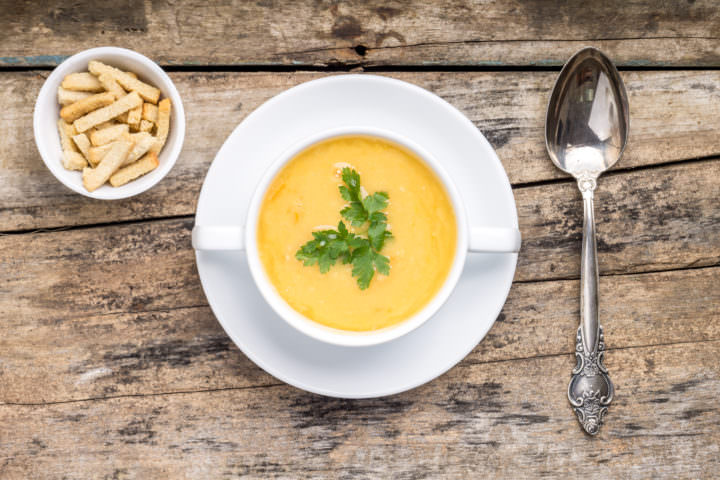 The island of Santorini is home to centuries of art, architecture, and culture. It is also gorgeous and filled with amazing scenery and beaches. People flock here from all over the world to enjoy all that the island has to offer. For many people, this also includes the food. The food in Greece is well known, and people who visit the country have many positive experiences related to it. Here's a look at some of the foods you must try while visiting the island:
One of the things Santorini is known for are its unique tomatoes. Small and sweet, the resemble cherries. They make their way into a variety of dishes. One of the most popular dishes that they are used for are domatokeftedes, or tomatoes fritters. They are typically served a as an appetizer or main dish. The tomatoes are mixed into a thick batter that contains mint, onions, pepper, and other herbs, then dropped into olive oil where they fry to a crisp golden brown. When ordering them, the restaurant will typically serve them with a simple side of dill yogurt and lemon wedges.
You will find fava at almost any Santorini restaurant and it is considered to be one of the most popular dishes. The island specialty is not made from the common beans that come to mind when you think of fava. It is a puree made from yellow split peas that is known throughout the island as a warm vegetarian comfort food. Not all fava is exactly the same texture, though. Some restaurants will serve it as a thicker mixture, while others will tend toward a more creamy variety. The pea mix can be eaten on its own or topped with capers, green onions, and olive oil. Fava can be served as a main dish, or as an accompaniment to other savory dishes.
Kopania
Kopania is a highly popular sweet dish that is unique to the island. However, there are versions of this found in other islands, too. They are excellent choice for breakfast or dessert. They are made with powdered barley rusks, sesame seeds, and raisins. Some versions might include other sweet ingredients, like honey. The dough is formed into balls, then toasted sesame seeds are sprinkled over the rolls to provide a slightly crunchy texture.
Melitinia
These traditional sweet cheese pies, sometimes called cookies or tarts, are generally part of Easter celebrations, but you can usually find them in traditional bakeries throughout the island any time of the year. They are bite size sweet treats filled with sugar, mizithra cheese, and a dusting of mastiha powder. Enjoy these small sweets as dessert or as a quick snack in the middle of the day.
Chlorotiri
Chloritiri is a goat's milk cheese that is only produced on Santorini island. The cheese has a creamy texture and a slightly sour flavor. It is usually served in the form of small, flat ovals. Local producers only make the cheese in small batches, which can make it difficult to find sometimes. It can be served alongside Santorini tomatoes in a traditional Santorini salad, or as a spread on rolls, bread, or crackers.
While you are on Santorini, try something unique and local with every meal if you can. It will make your time on the island so much richer!
PLEASE NOTE: The Greek travel section at GreekBoston.com are not paid reviews. Our unbiased and informative travel articles are designed review the popular cities, islands and places in Greece. We are not always able to exactly match the photos to the destinations, but we do try to get close. However, we are not looking for photo submissions at this time. If you find something in a Greek travel article that is not accurate based on your personal experience, please send us an email to greekboston@worldwidegreeks.com and we will consider your suggestions. Thanks for reading the travel section at GreekBoston.com!
Categorized in: About Santorini, Greece, Greek Travel Guide
This post was written by Greek Boston
Share this Greek Travel Article: