Visit the Maritime Museum in Mykonos
Written by GreekBoston.com in About Mykonos, Greece, Greek Travel Guide Comments Off on Visit the Maritime Museum in Mykonos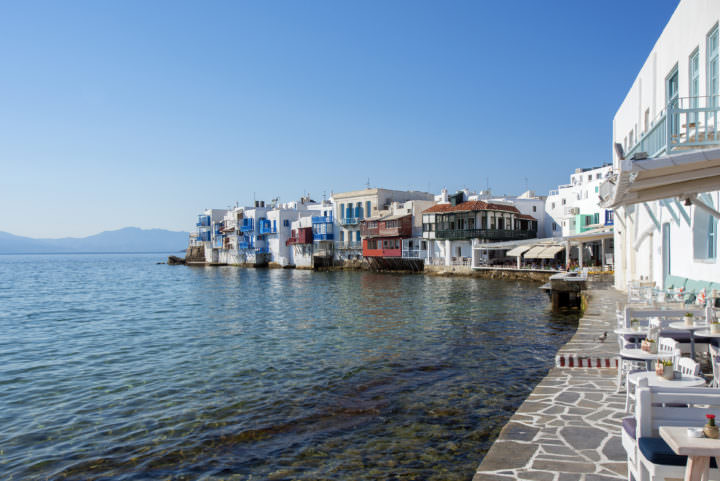 The Greek island of Mykonos is one of those places that people love to visit. They are drawn here to experience some of the magic that this island has to offer. This includes the gorgeous scenery, the beaches, and the parties. There also some interesting sites to see besides that, and the Maritime Museum, which is located in Mykonos Town, is one of them. Here's more information about the Maritime Museum:
Getting to the Maritime Museum
Before you can actually visit the museum, you need to first make your way to the island of Mykonos. Because it is one of the more popular islands to visit, there are several options. First of all, you can take a flight into the regional airport. You can also take a ferry or even come here as part of a cruise stop. After you get to the island, you can make your way to the museum, which is located in Mykonos Town. Once you arrive in the town, you can easily walk to the museum, which is located in the Tria Pigadia neighborhood of the town.
About the Maritime Museum
Greece is a country that has a close relationship with the sea, and it is no different on the island of Mykonos. The Maritime Museum, which is located in Mykonos Town, celebrates this maritime culture. The museum itself was opened in 1985 and the building itself is just as interesting as the displays. It was built in an older building in a typical style in the Cyclades. This building was pretty typical of the types of buildings that could be found here in the 1800's. The museum highlights the nautical history of not only Mykonos, but of Greece as a whole.
What to See in the Maritime Museum
Greece's maritime history is long, and this museum celebrates it, starting in ancient times. The Minoans, which were the first known civilization in Greece, were even involved with the maritime culture. There is evidence that they traded with other cultures in the ancient world, such as Egypt. Visitors will have a chance to glimpse items such as old ships, maritime artifacts, and even ships logs. Although the exhibits can be viewed in just a few hours, the small museum is absolutely packed with information.
The highlight of the collection is that there are over 5000 original manuscripts here. Most of these consist of ships logs and other manuscripts related to the shipping industry. This rare collection is something that maritime lovers really enjoy viewing. There is also a replica of the Armenistis Lighthouse here. The museum is highly involved with the international maritime scene and also joins the Greek Maritime Week.
As you can see, Greece has a rich maritime history and it can be interesting to visit this museum to learn more about it. This collection is filled with historical artifacts and information and celebrates this culture. You absolutely must visit!
Categorized in: About Mykonos, Greece, Greek Travel Guide
This post was written by GreekBoston.com
Like this article? Please share below: