All About the Plants That Live Near The Beaches in Greece
Written by Greek Boston in About Mykonos, Greece, Greek Travel Guide Comments Off on All About the Plants That Live Near The Beaches in Greece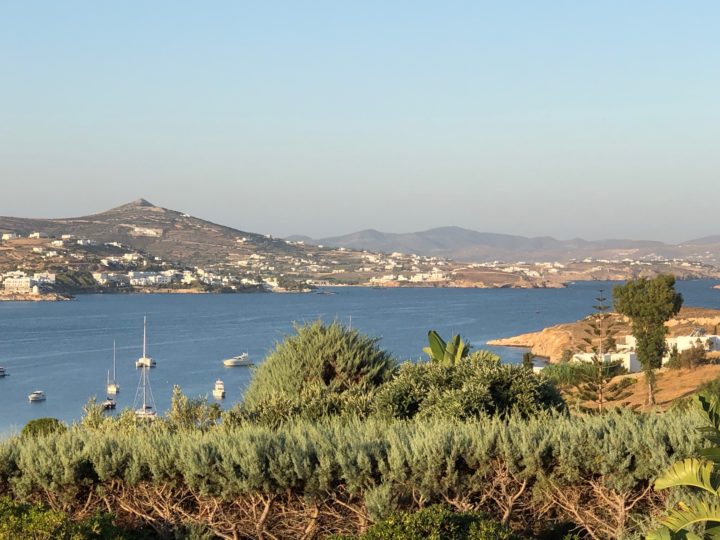 When traveling to Greece, you will notice that the plants can look a little different than what we are accustomed to in other parts of the world. The climate and ecosystem of Greece, especially by the sea, is unique. There are so many beautiful plants and flowers found there that you will be enchanted!
Here's a look at the types of plants your will find near the beaches in Greece:
Hyacinth
The word "Hyacinth" actually originates from Greek, however, the plant is not native to Greece. The origin of this word is from Greek mythology where a vibrant purple flower called a hyacinth is described in great detail. The ancient Greeks were surely praising a different variation of a beautiful flower, but not an actual hyacinth since the plant does not grow naturally in Greece. Today, the hyacinth plant can be found in certain manmade landscapes throughout Greece, but it still does not grow in the wild.
Orchids
The next plant on our list of plants you can find in Greece has a rich history dating back to ancient Greece. The plant is the world-famous orchid and they are very common in Greece and all over the world. They are popular because of their wonderful bright color and each bloom is different. The Ancient Greeks believed that eating orchids could aid in fertilization efforts. This interesting idea comes from Greek mythology like many of their beliefs and philosophies do. The Greeks also used orchids for making many products such as perfume, aphrodisiacs, and even vanilla flavoring.
Cliff Roses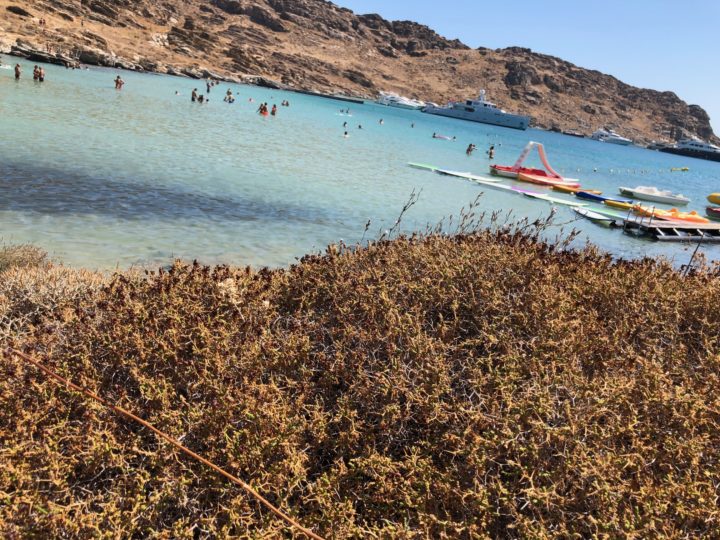 The cliff rose is a common flowering plant in Greece that, as the name implies, usually grows on the sides of cliffs. The flowers you see on the hillside or on coastal cliffs in Greece are often cliff roses. The flowers are very beautiful and bright and range in color from pink to white and purple.
Daffodils
Daffodils are an ancient plant and were first cultivated by the Ancient Greeks. They are a wildflower that grows frequently in Greece and can be easily recognized by their pretty white blooms with yellow pupils in the center. The flower has many other qualities in addition to just being a beautiful plant. Daffodils produce alkaloids, which on their own are poisonous if ingested, but through extraction efforts, these alkaloids have medical benefits. They help to produce a drug called galantamine which is used in the treatment of Alzheimer's Disease. In Ancient Greece and still into today in Greece, these flowers represent life and the cycle of life and death.
Poppies
Poppies are colorful little flowers that can be found all over Greece's vast fields and meadows. They range in color to include almost every color you can imagine, sometimes presenting a rainbow effect of beautiful color. The Ancient Greeks would use poppies as a medicine for pain treatment. The doctor would give the patient suffering from mild to moderate pain a poppy bloom and since the plant is from the opium family, the active drug of opium would help relieve their pain. Now their beauty is still being enjoyed all over Greece, including in the oceans!
As you can see, there are some gorgeous plants and flowers that can be found in Greece by the oceans and beaches throughout the country. You will want to take plenty of photos of them while here!
PLEASE NOTE: The Greek travel section at GreekBoston.com are not paid reviews. Our unbiased and informative travel articles are designed review the popular cities, islands and places in Greece. We are not always able to exactly match the photos to the destinations, but we do try to get close. However, we are not looking for photo submissions at this time. If you find something in a Greek travel article that is not accurate based on your personal experience, please send us an email to greekboston@worldwidegreeks.com and we will consider your suggestions. Thanks for reading the travel section at GreekBoston.com!
Categorized in: About Mykonos, Greece, Greek Travel Guide
This post was written by Greek Boston
Share this Greek Travel Article: