Visit the Megaro Gyzi Museum in Fira, Santorini
Written by GreekBoston.com in About Santorini, Greece, Greek Travel Guide Comments Off on Visit the Megaro Gyzi Museum in Fira, Santorini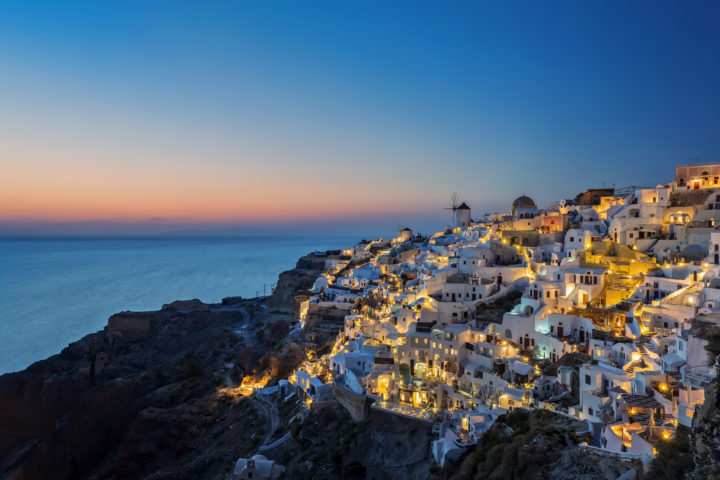 Santorini is one of the most visited islands in all of Greece. People flock here to experience the gorgeous scenery, lounge on the beaches, and take in the beautiful sunsets. There are also plenty of museums here, such as the Meager Gyzi Museum, which is located in Fira. Here's more information about what it takes to visit this museum:
Visit Fira, Santorini
Located along the coast of Fira is a row of 17th century mansions. These massive abodes once housed wealthy families. Today, they stand as a testimony to the beauty and architectural prowess that has blessed these cities even before they became tourist destinations. One of these old mansions is known as Megaro Gyzi and has been converted into a museum. This museum is located in an area known as the Halls of the Cultural Centre where there are five permanent exhibitions. These museums are a hit with the locals and travelers alike.
The Megaro Gyzi Museum
The Megaro Gyzi Museum offers visitors a window into the island's past with artifacts and other mementos rich in history. This museum has authentic engravings, local wardrobes, maps and more. All of the artifacts date from the 15th to the 19th century. There is also an exhibition of manuscripts from the 16th to 19th century. There are also many paintings in the exhibition that focus primarily on Santorini. Aside from artwork and historical artifacts, there are also older photos of the island that show the development and progress of this beautiful place overtime.
Festivals at the Museum
Aside from the permanent exhibitions that are always available, the Megaro Gyzi Museum also hosts special festivals that bring unique showcases. Since 1981, this museum has been hosting an annual gathering for the entire month of August with music concerts and paintings from famous artists. Visitors and locals alike can enjoy these festivities at no extra cost because of the museum's free admittance policy. However, it is important to note that the museum is not open the entire year. The opening times for the Megaro Gyzi Museum are from May until October. This coincides with the high season for tourism and the warmer weather.
History of the Museum
Before becoming a museum, the mansion was a family's home. In 1956, a massive earthquake hit the island of Santorini and a majority of 17th century buildings were damaged or collapsed completely. The Megaro Gyzi Museum was one of the only buildings of its age to survive. The Catholic Diocese of Santorini donated the building to be used as a cultural center. Despite surviving the earthquake, the building still required some renovation. With the help of local donations and the support from the Catholic Diocese, the Megaro Gyzi Museum was renovated while still maintaining its original character and flare. This iconic building is a must-see when visiting the island of Santorini.
While in Fira, you won't want to miss the chance to visit this museum!
Categorized in: About Santorini, Greece, Greek Travel Guide
This post was written by GreekBoston.com
Like this article? Please share below: