Tour the Municipal Gallery in Corfu
Written by GreekBoston.com in About Corfu Greece, Greek Travel Guide Comments Off on Tour the Municipal Gallery in Corfu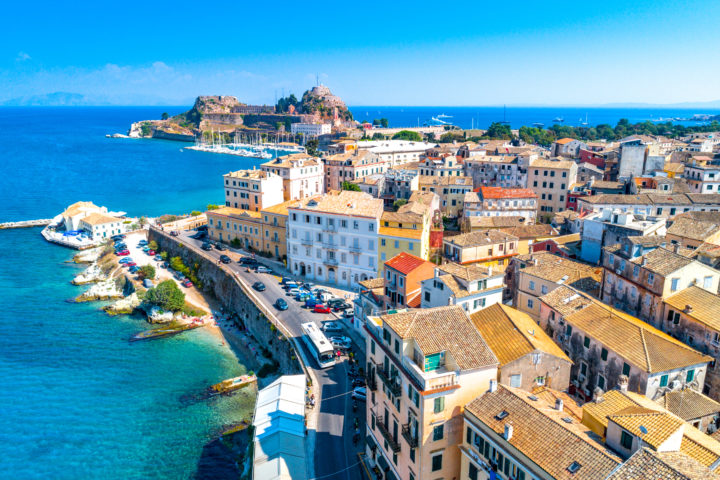 Art is an important part of the island of Corfu. Especially since the 19th century, Corfu has produced a number of important artists. The first School of Fine Arts was established in 1811 by Pavlos Prosalentis Sr. With art being such an important part of the history and culture of the island, the Municipal Gallery in Corfu is an important attraction. Here's what you should know about the Municipal Gallery.
About the Municipal Gallery
Located in Corfu, the Municipal Gallery was established in 1978. In 1991, it was legally recognized as a public institution. The gallery is housed in the Palace of Saint Michael and Saint George. When the gallery was officially recognized, local artists and families began to contribute with donations. The art gallery is home to some wonderful collections of local artwork, mainly of the 19th century.
Some of the most important collections at the Municipal Gallery include the Samartzis Collection, which consists of 42 pieces; the Aglaia Pappa Collection, which consists of 23 pieces; and the Philippos Markotsis Collection, which consists of 12 pieces. In addition to the paintings showcases at the gallery, there are also carvings for visitors to admire.
Browse the Municipal Gallery
Touring the Municipal Gallery in Corfu will expose you to wonderful paintings and the different techniques used to create them. Oil paintings allow the artists to use layers as they do not dry quickly. Much of the collection at the gallery is made of oil paintings. It was a popular medium during the 19th century. Artists including Haralampos Pahis, Pericles Tsirighotis, Georgios Samartzis, and more. The gallery also showcases artwork made from etchings, water colors, and tempera.
As you explore the Municipal Gallery, you will see works of art from different centuries. The gallery owns some 17th and 18th century art. These are four religious paintings that came from the 1st Corfu Municipal Cemetery. These paintings were created by Emmanuel Lambardos and Mihail Damaskinos. The largest collection of artwork comes from the 19th century. "Fighter of the 1821 War" by Spyridon Prosalentis, "Assasination of Capodistria" by Charalambos Pachis, and "Fortune-teller," by Pericles Tsirighotis are 19th century paintings you will see at the gallery.
Themes of paintings at the Municipal Gallery in Corfu include religious themes, historic, portraiture, and genre painting. The historic theme features a painting by Spyridon Prosalentis called "1821 Warrior." This was one of the first works of the genre to be painted. Portraiture paintings at the gallery include "Queen Olga" by Vikentios Bokachibis and "Portrait of Camille Falmmarion" by Ten Floria. The Municipal Gallery hosts art workshops, seminars, lectures, and exhibitions.
Getting to the island of Corfu can be done by ferry or by plane. Once on the island, getting to the gallery is easy. The Municipal Gallery in Corfu is only a 10 minute walk from the central bus station. If you drive, the gallery is a 13 minute walk from a parking lot.
Categorized in: About Corfu Greece, Greek Travel Guide
This post was written by GreekBoston.com
Like this article? Please share below: