Santorini Museum of Musical Instruments Offers a Unique Experience
Written by Greek Boston in About Santorini, Greece, Greek Travel Guide Comments Off on Santorini Museum of Musical Instruments Offers a Unique Experience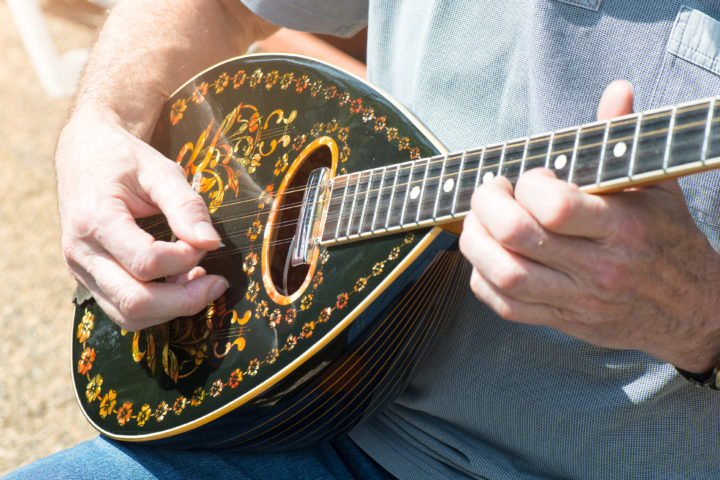 Santorini is one of those islands that has enchanted people for centuries. The fact that it is built on a slab of volcanic rock only adds to its appeal, especially since we know that a massive volcanic eruption blew a hole through the center. There are those who believe that the part of the island that was lost is actually the lost kingdom of Atlantis that Homer mentions in his writings!
Guests today, however, are far removed from that event and the volcano itself has been dormant. Although the volcano has given the island a unique appearance, there is plenty more that you can do while here, such as visit some of the island's museums. Even though the Santorini Museum of Musical Instruments is small, it is definitely worth a visit. Here's more information:
Getting to the Museum of Musical Instruments
If you want to visit this museum, you will first need to make your way to the island itself. Because Santorini is such a popular destination, you have plenty of options. First of all, this is a popular stop for cruise ships. However, most of the cruise ships stop in Fira. Since the museum is located in Oia, you may not have enough time if you're only here for a few hours. If you are staying on the island for an extended period of time, you can either take a flight or a ferry. Once you arrive on the island, you'll want to make your way to Oia. You may even want to book a hotel in Oia since there is so much to see in this city. Once you arrive in Oia, the Museum of Musical Instruments will be within walking distance.
About the Museum of Musical Instruments
Traditional Greek music has different types of instruments than what people may be used to. For example, instruments such as the bouzouki and lyra make their way into traditional Greek music, but Western music doesn't typically utilize them. These instruments are a big part of why Greek music sounds so different. The Santorini Museum of Musical Instruments is one of those places that is worth a visit since it will allow you to see these instruments first hand. However, visitors will not only have a chance to see some instruments from today's Greek music, but also instruments that date from as far back as 2800 B.C.
Visiting the Museum of Musical Instruments
The museum itself is located in the heart of Oia, one of the most popular places to visit in all of Santorini. Although it won't take long to see all the exhibits, the museum is stocked with instruments from various time periods in Greek history, including instruments from Ancient Greece. The general range of instruments found here goes from 2800 B.C. to the early part of the 19th Century A.D.
While on the Greek island of Santorini, you should take the time to visit the Santorini Museum of Musical Instruments. After all, music is an important part of the Greek culture!
PLEASE NOTE: The Greek travel section at GreekBoston.com are not paid reviews. Our unbiased and informative travel articles are designed review the popular cities, islands and places in Greece. We are not always able to exactly match the photos to the destinations, but we do try to get close. However, we are not looking for photo submissions at this time. If you find something in a Greek travel article that is not accurate based on your personal experience, please send us an email to greekboston@worldwidegreeks.com and we will consider your suggestions. Thanks for reading the travel section at GreekBoston.com!
Categorized in: About Santorini, Greece, Greek Travel Guide
This post was written by Greek Boston
Share this Greek Travel Article: