Outdoor Sports to Enjoy in Mani, Greece
Written by Greek Boston in About Mani, Greece, Greek Travel Guide Comments Off on Outdoor Sports to Enjoy in Mani, Greece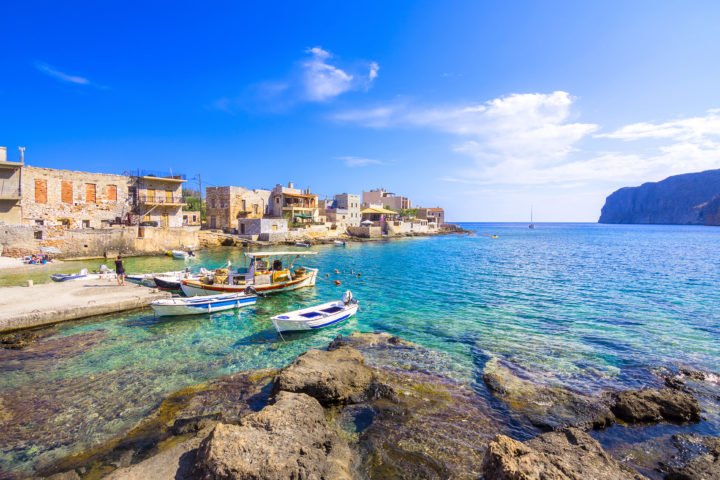 The peninsula of Mani, Greece is the ideal destination for those interested in outdoors sports. Mani is divided in two halves: the Outer Mani and the Deep Mani. The Outer Mani is home to coastal villages and the Deep Mani has a rugged coastline that is broken up by various coves. The Deep Mani is less visited of the two, but has adventure to offer as far as outdoor sports go.
Take a Guided Scuba Diving Tour
If you're interested in an underwater adventure while visiting Mani, Greece, you will find diving centers. These diving centers cater to both beginners and experienced scuba divers. Kalogria Beach is one of the most sheltered bays around Mani and a wonderful area for beginners to learn scuba diving. At the diving school, anyone aged 12 and older can enroll in the scuba experience, open water certification, and guided scuba tours. A guided scuba diving tour lasts about 40 minutes.
Take a Sea Kayak Tour
Mani has a wild and rugged coastline making it look especially dramatic from the sea. From your place on the water you will also admire the seaside villages, Byzantine chapels, beaches and coves, and houses made of rock. Sea kayaking tours can be an afternoon adventure or as long as six days. If you're up for a great adventure and choose to do a six day sea kayak tour, you can expect guided tours, camping on the beach, delicious meals.
Equipment is provided and the guides pride themselves on safety and knowledge of the area. You can even take a sea kayak tour to Diros Caves. This adventure can start in Limeni, one of the most well-known village in Mani. You will then exit Oitylo Bay into Diros Bay. Diros Caves are a large underground network of caves. Kayaks are not allowed in the caves, but you can take a 20 minute boat ride through them. Cave Apidima is another cave in the area that you can see as you kayak.
Enjoy a Boat Cruise
Exploring the Mani peninsula by taking a boat tour is ideal for anyone who loves to be out on the water, but doesn't want the adrenaline rush you get from scuba diving or kayaking. A boat tour will allow you to see the island from the water, but also make stops at beaches for swimming and snorkeling and at important historical sites along the way. Boat tours can be half-day or full-day. If you choose an extended full-day boat tour, you can expect to experience a beautiful sunset at the end of the tour.
Go Rock Climbing
The Kalamitsi outdoor rock climbing park is the most popular spot for rock climbing in Mani. Located in West Mani, this rock climbing park has natural climbing fields that will challenge you and offer you great views. The rock rises above Kalamitsi Beach near Stoupa. There are two fields that have 20 different climbing routes.
Enjoy these outdoor adventures when in Mani, Greece. This region has a rich natural beauty that is best experienced through these outdoor activities!
PLEASE NOTE: The Greek travel section at GreekBoston.com are not paid reviews. Our unbiased and informative travel articles are designed review the popular cities, islands and places in Greece. We are not always able to exactly match the photos to the destinations, but we do try to get close. However, we are not looking for photo submissions at this time. If you find something in a Greek travel article that is not accurate based on your personal experience, please send us an email to greekboston@worldwidegreeks.com and we will consider your suggestions. Thanks for reading the travel section at GreekBoston.com!
Categorized in: About Mani, Greece, Greek Travel Guide
This post was written by Greek Boston
Share this Greek Travel Article: