How to Choose Your Wedding Party
Written by Greek Boston in Greek Wedding Traditions
Are you getting married in the Greek Orthodox Church? If so, you will need to choose your wedding party. In Greece, it isn't customary to have a large wedding party. All that's really needed is the Koumbaros or Koumbara, the official wedding sponsor who has an important role in the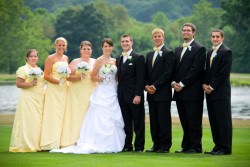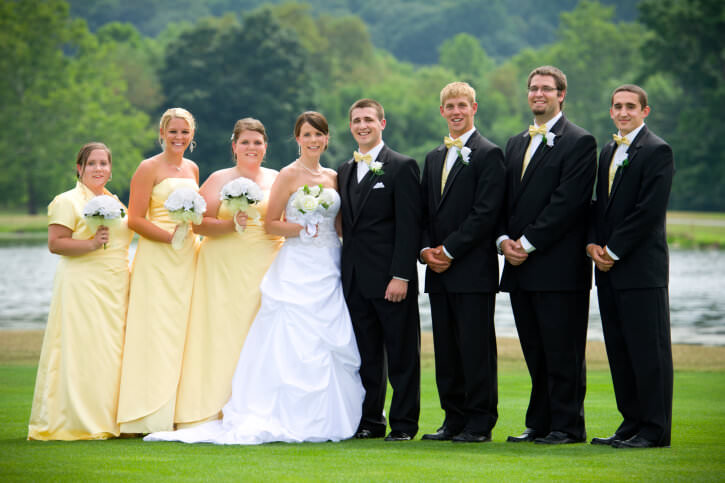 wedding ceremony. In other countries however, such as the United States, wedding parties can be fairly large. The nature of your wedding party will depend on which traditions you would like to adopt. Here is some advice that will help.
Choose Your Official Wedding Sponsor
First and foremost, you will need to select the Koumbaros or Koumbara. This individual will be your official wedding sponsor and needs to be an Orthodox Christian in good standing. For help selecting your Kounbaros or Koumbara, you may want to consult with your priest and come up with a list of people in your life who would be eligible. Many people select a close sibling, friend, or other family member. Others opt to have their godparent do the honors. As long as the church deems they are qualified, they are all good choices.
Maid of Honor and Best Man
If you are an Orthodox Christian, all that really matters is that the wedding has the Koumbaros or Koumbara. In other cultures, such as in the United States, the bride-to-be selects the maid of honor and the groom-to-be selects the best man. Both the best man and the maid of honor are an important part of the wedding traditions in some cultures outside of Greece. For Greeks who live elsewhere, this convention is usually adopted.
For the bride, the maid of honor is especially important. She is, essentially, the head bridesmaid and is responsible for assisting the bride during the wedding plans. For Orthodox Christians, the Koumbara often becomes the maid of honor by default. However, this isn't always the case, especially if the maid of honor isn't Orthodox.
Rest of the Wedding Party
The wedding party can be as big or as small as you want. In some cultures, having more than one bridesmaid and more than one groomsman is fairly common. Some weddings even have a special ring bearer, often a young male, and even a flower girl, which is usually a young girl. Some weddings even have more than one flower girl. These extras are by no means a necessary part of the wedding ceremony in the eyes of the church. However, they are a vital part of certain wedding traditions throughout the world and Greek marriage ceremonies often adopt these conventions.
If you are getting married in the Greek Orthodox Church, you will need to select your wedding party. In the eyes of the Greek Church, the most important member of the wedding party is the Koumbaros or Koumbara. They have a vital function in the wedding ceremony as they perform the Ring Exchange and The Crowning. Work with your priest to help you find the right Koumbaros or Koumbara for your wedding.
Categorized in: Greek Wedding Traditions
This post was written by Greek Boston