Decorations and Favor Ideas for a Winter Wedding
Written by Greek Boston in Greek Wedding Traditions Comments Off on Decorations and Favor Ideas for a Winter Wedding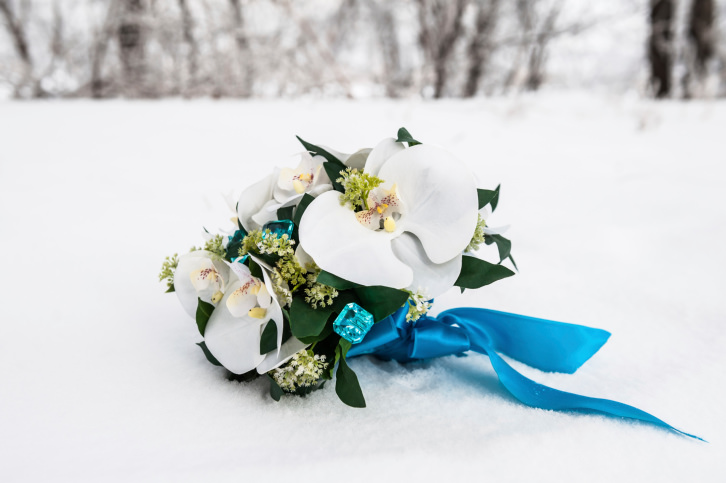 Even though most Greek weddings seem to take place in the warmer months, people still do get married in the winter. This means that some parts of the planning process will be affected. For example, unless you live in a moderate climate, the wedding reception will most certainly happen indoors.
Some people prefer to have their wedding while the weather is nice. However, rather than let the cooler weather sink your spirits, why not embrace it? One way you can do this is to give your guests favors specifically for a winter wedding.
Greek Themed Winter Ideas
When people think of Greece, they picture warm sunlight, beaches, and beautiful ocean breezes. However, Greece does have a winter season where there is even occasional snow fall, especially at the higher elevations. As a result, there are even a few ski destinations in the country!
To celebrate this, why not give your guests favors that are reminiscent of winters in Greece? Here are some ideas:
Photos depicting winter scenes in Greece, such as images of snow capped mountains in the heart of the country.
Sweets normally associated with winter such as dried figs, chocolates, and Greek pastries such as kourambiedes.
Spice blends that are normally used for winter cooking in Greece, such as those used for stifatho, a Greek style beef stew.
For decorating, you can feature scenes that have to do with Greek winters. For example, you can find winter photos of Greece such as snow capped mountains and snow covering the Acropolis in Athens. You can use these photos to decorate the tables.
Choosing Winter Themed Colors
When people think of winter, certain colors come to mind. These include white, silver, and light blue. Incidentally, white and blue are also the colors of the Greek flag. If you choose white and blue as your wedding colors, you can take advantage of the fact that the colors have a dual purpose – to help you celebrate both winter and your Greek heritage.
You can use these colors to help shape your decorations. For example, you can have a white table-cloth with light blue napkins. At this point, if you decided to place a Greek flag on your table, it will still make sense with your wedding colors. You can also choose to decorate with white flower arrangements that have light blue accents. The bridesmaid color can also be a beautiful, wintery light blue.
Winter Themed Favor Ideas
Of course, you can always choose to give away favors that have more to do with the winter than Greece. These include edible gifts such as chocolates enclosed in a decorative box in "winter" colors and winter wines such as ice wine, which is made from grapes that have been left on the vine for much of the winter.
Other winter favor ideas include hot chocolate mix, potpourri sachets with scents normally associated with winter, such as cinnamon, and anything that has snowflakes on them, such as a snowflake charm for a charm bracelet.
As you can see, winter doesn't have to be dreary. If you plan a winter Greek wedding, you can have some fun choosing decorations and favors that have to do with the time of year.
Categorized in: Greek Wedding Traditions
This post was written by Greek Boston