Greek Wedding Guest Etiquette
Written by Greek Boston in Greek Wedding Traditions Comments Off on Greek Wedding Guest Etiquette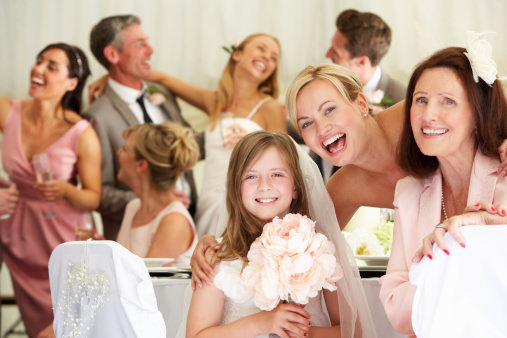 So, you're invited to a Greek wedding. Now what? Well, the answer depends on a variety of factors. Several factors will determine how you should behave, such as if the wedding is taking place in Greece or the United States. The etiquette will also change depending on the family's specific customs and traditions. Hopefully, this article will give you some clarity on proper Greek wedding guest etiquette.
Pay Attention to the Invitation
When you do receive the invitation, make sure to read it closely because it will contain clues as to what your expectations are. Here is a list of what to expect
RSVP Date. Pay special attention to the date to which you're supposed to RSVP because a lot hinges on this. Final wedding details often can't be planned until the final count comes in.
Dress Code. If the dress code is important, it will certainly be mentioned on the invitation. In fact, most weddings list the dress code anyway because they want to make sure all their guests will be prepared. Terms include business casual, black tie, and white tie.
Ceremony Location. This is where you find out where the ceremony is located so that you know what to expect. If it's in Greece and you can't afford to attend, you'll know to RSVP with regrets, for example.
Reception Information. Knowing where the reception is will also give you clarity on what is expected of you. If the reception is at a fancy location, the dress code will be fairly formal, for example.
Each wedding invitation is different but if you pay close attention to it, you'll have insight as to what you should do on the day of the wedding.
Buying a Wedding Gift
If you were invited to the wedding, you should get the bride and groom a gift no matter if you can attend or not. In fact, it is considered poor etiquette if you do not give them a gift. Aside from that, there are some things you should keep in mind when selecting a gift.
First of all, unless you know the bride and groom really well, you should refrain from selecting your own gift unless you just give them money or write a check. If they are registered somewhere, it means that these are items that they've hand selected and are hoping to receive.
With that being said, most couples prefer money as a wedding gift so they don't mention their registry in the invitation. If they do mention the registry, selecting an item from it is perfectly acceptable. Most people focus on giving registry items during the bridal shower.
If you are invited to attend a Greek wedding, there are some important things to keep in mind. First of all, remember that the Greek Orthodox Church is a fairly formal place and should be treated accordingly.
Not only should attendees be properly dressed they should also conduct themselves in the church in a respectful manner. Aside from that, as long as you RSVP to the event and select the proper gift you'll be all set to have a great time!
Categorized in: Greek Wedding Traditions
This post was written by Greek Boston