6 Ways to Save Money on Your Greek Wedding
Written by Greek Boston in Greek Wedding Traditions Comments Off on 6 Ways to Save Money on Your Greek Wedding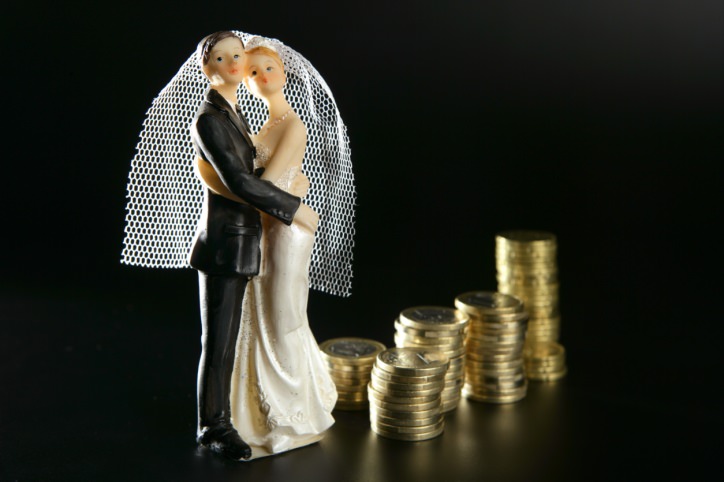 Getting married in the Greek Orthodox Church is a wonderful event. Marriage is one of the Seven Sacraments, and aside from that, the new couple is eager to celebrate their love and commitment to one another. As a result of that, they want the whole day to be perfect, a task that can get expensive.
Before you get started planning your wedding, you should set a budget. Still, staying within it, and maybe even going under the budget, is no easy task. Here are some tips on ways you can save money.
What's Most Important?
Before you begin to plan for your reception and wedding, the very first thing you need to do is make a list of your top priorities. Which elements of your celebration are most important to you? Once you know what your priorities are, it gets easier to stay within budget.
Limit the Guest List
You may want to consider keeping the guest list as concise as possible. This will reduce the reception costs drastically. Most restaurants, banquet halls and caterers charge per-person. Thus, the difference between 150 and 200 guests will make a significant difference on the overall cost of the festivities.
Cost of the Meal
The meal cost comprises a major part of your wedding expense. Research your options before settling on your meal. There are ways to cut costs while still delivering a quality experience for your guests. For example, most reception halls and caterers have different meal options for different budgets. Select the one that makes the most sense for your budget.
What You'll Wear
Formal wear for weddings can be pricey, particular the wedding dress. However, there are some options that will reduce costs. You can either purchase a gown from a department store or from a specialty store. You can also rent or borrow a gown. Grooms can save money by renting their tuxedo rather than buying it.
Save on Invitations
You can make a significant reduction in the overall cost of your wedding preparations if you find inexpensive alternatives for the invitations. You can either create the invitations on your own or print them at home on your computer. Though this is unconventional, you can also send digital invites. This costs virtually nothing.
Cut Costs at the Bar
Limiting the hours of the celebrations at a bar will really reduce the costs. Alternatives include serving wine and beer only, eliminating the option of serving alcohol, or making guests pay for their drinks themselves. Another option is to buy your own liquor and have someone serve it, as long as the law permits it.
Your Greek Wedding day is the beginning of your new life as a married couple. When deciding to save money, it helps to focus more on your life together rather than the day itself. Even though you want the day to be special, the real magic begins as you go through life as a couple, not on the wedding day.
Categorized in: Greek Wedding Traditions
This post was written by Greek Boston