What to Wear to a Greek Orthodox Wedding
Written by Greek Boston in Greek Wedding Traditions Comments Off on What to Wear to a Greek Orthodox Wedding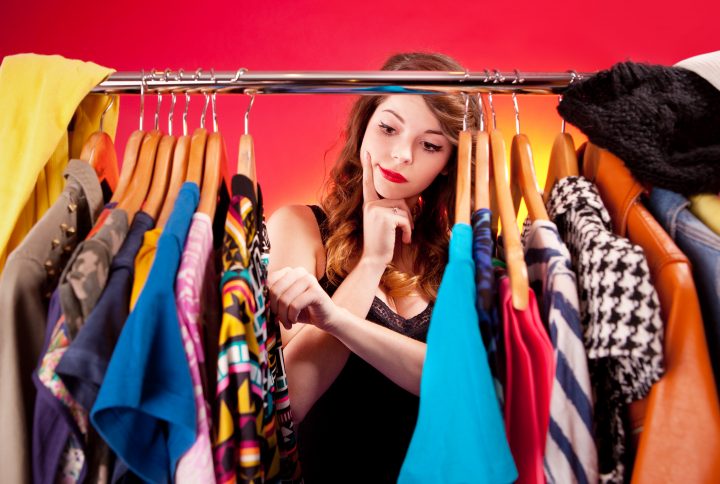 Are you invited to a Greek Orthodox wedding? If so, you may be wondering what to wear. The wedding ceremony is beautiful and unique and Greek Orthodox Churches are fairly formal. Between that and the reception, it can be confusing deciding on an outfit that is considered appropriate. Here are some guidelines that will help.
Dress for Respect
Even though most Orthodox Christians will tell you that there really is no dress code, the general idea is to dress respectfully. It is considered a sign of respect to God to put on your best clothes and make an effort with your appearance. Some Orthodox Churches may be stricter than others with their dress code. You may want to call the church during office hours for guidance on how to dress.
How to Dress Inside the Church
The general idea while inside the church is to dress modestly and respectfully. For women, that means wearing a nice dress or pantsuit and to make sure that not too much leg or cleavage is showing. For women, dressing business casual or wearing a suit will be appropriate. Men should remove their hats while in the church.
Check the Invitation
This is where things may get a little tricky for an Orthodox Christian wedding. Before you even think about getting dressed for the church, you may want to see if there are any dress code requirements for the wedding itself. You wouldn't want to dress in a "business casual" outfit for the church, only to realize that it is a black tie wedding.
White or Black Tie Wedding
If the wedding is white or black tie, no matter what you select for the reception will be appropriate for the church. However, if women select a dress that shows too much leg or cleavage, a shawl or wrap should be worn inside the church to cover up the exposed parts.
With white tie weddings, full evening dress attire is appropriate. For women, gowns should be full length. For men, a tuxedo is the preferred outfit. While black tie is also considered formal, women can get away with wearing a cocktail dress and men can wear a more formal business suit. However, with black tie, full length gowns and tuxedos are also appropriate.
Informal Receptions
Even if the invitation states that the reception will be informal, it is still important to dress appropriately for church. If, for any reason, you feel that you won't be comfortable at the reception wearing your church clothes, you should definitely bring something to change into. For example, if the wedding is on a beach, you will want to bring your beach clothes. It is inappropriate to wear your bathing suit in a Greek Orthodox Church.
When deciding how to dress for a Greek wedding, remember that most Greek weddings will be taking place inside the church. There are very few exceptions to this because the ceremony needs to occur on a consecrated altar. No matter where the reception is, you should always make sure you are dressed appropriately for church. You can always change into something different before the reception starts.
Categorized in: Greek Wedding Traditions
This post was written by Greek Boston