Greek Christening Gifts for Girls
Written by Greek Boston in Greek Christening Traditions Comments Off on Greek Christening Gifts for Girls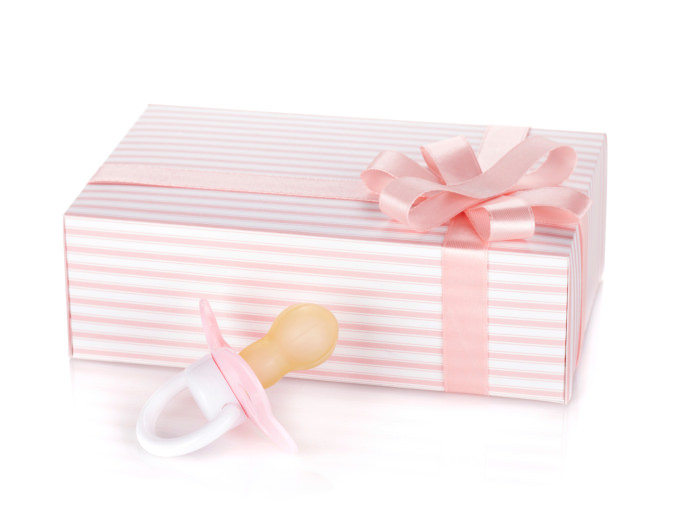 Are you invited to a Greek Orthodox Christening for a baby girl? If so, it is customary to purchase a gift. Now, you have two choices. You can either give the baby a gift that doesn't depend on her gender or you can give her something a little more personalized. Here are some ideas that will help you choose the best gift.
Give Her Money
Money is one of those universal gifts that everyone appreciates. So, if you are at a loss on what to get or if you want to do something that will be useful for her, as she gets older, consider giving her money.
You can certainly personalize a gift like this by getting her a card that is geared towards little girls. Or, you can give her a savings bond in her name so she can redeem it, as she gets older.
Personalized Religious Gifts
Getting baptized is an important part of being an Orthodox Christian. Why not give her a personalized or religious-inspired gift to help celebrate the occasion? Here are some ideas. Keep in mind that you can have any of these gifts inscribed with her name, the name of her Godparents, and the date of the Christening.
Cross. Crosses are always a great gift. If you choose to get this inscribed you will likely want to do it on the back.
Icon. You can either give her an icon that speaks to you or give her one that is of her patron saint. You may also get this inscribed by putting the information on a small engraving plate and either placing it on the back or on the bottom of the icon on the front side.
Holy Bible. You can personalize the Bible by writing in the cover yourself. Or, you can purchase a Bible with a plate attached to the cover for engraving.
Select items that are geared towards Orthodox Christians whenever you can. For example, the Greek Orthodox Bible is slightly different and contains more books than a standard Protestant Bible.
Other Christening Gifts for Girls
There are also specific Christening gifts that are made specifically for girls. These don't necessarily have a religious theme, but they could. Mostly, manufacturers decide which items appeal more to girls and they market them this way. Here are some ideas.
Jewelry. Some jewelry is designed to have a more feminine touch, such heart pedants. This jewelry can also be engraved.
Decorative silver. Popular Christening gifts are those that involve silver and you can find them in more feminine designs, as well.
Photo albums. There are also photo albums with a Christening theme that are also designed for girls. These are nice because the parents can place snapshots from the Christening in them so she can look at them when she gets older.
As you can see, there are plenty of Christening gifts that you can get a little girl. You may choose to give her money, a religious gift, jewelry, or anything else that is geared towards Christenings. No matter what you do, it will be appreciated.
Categorized in: Greek Christening Traditions
This post was written by Greek Boston