Best Olive Oil Dishes in Greek Cuisine
Written by Greek Boston in Greek Cooking Comments Off on Best Olive Oil Dishes in Greek Cuisine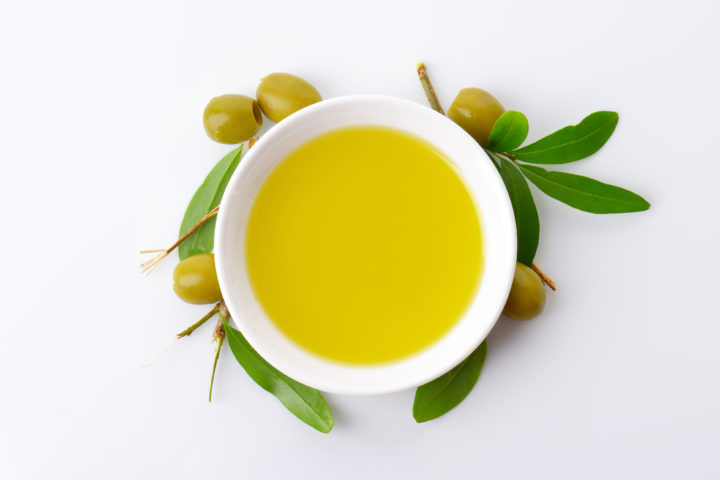 Olive oil is found plentifully in Greece, which means that it is inevitable that it would make its way in vast quantities into most of the country's dishes. While olive oil is found in almost every recipe, some use it more plentifully than others. Lathera, which is derived from the Greek word for oil (lathi), are a collection of traditional Greek dishes that use plentiful amounts of olive oil.
These dishes are all simple and delicious and use ingredients that are readily available. Many of these foods are considered to be "comfort foods" amongst many Greeks. Here's a look at some of the best Lathera dishes, or olive oil dishes, in Greek cuisine:
This dish is a staple in most Greek households. Made from a variety of fresh vegetables and finished with olive oil, this dish is at its tastiest when you use the freshest vegetables possible. You can use any type of vegetables that you want in this dish, such as onions, tomatoes, zucchini, eggplant, bell peppers, et cetera. Our version uses all of these vegetables, but you don't need to. You can use whatever you have on hand.
Fasolakia is another staple dish that is found on the Greek dinner table, especially when green beans are in season. Our version uses olive oil, green beans, onions, and fresh tomatoes. However, some omit the tomatoes, especially if they aren't available. You can easily use tomato paste or tomato sauce as a substitute if you don't have access to ripe tomatoes.
Outside of Greece, spinach is readily available so most versions of this dish are referred to as "Spanakorizo". However, in Greece, the most common name for it is "Hortorizo" because Greeks tend to use whichever sweet and tender greens are available, such as spinach, dandelion greens, escarole, et cetera. Horta is the greek word for "greens". This simple dish is made with rice, olive oil, greens, and onions and makes for a delicious accompaniment
Although these greens are usually steamed or braised, they are finished with plenty of olive oil. This is another staple of Greek cuisine, and these greens are readily available. In Greece, the types of greens that are in this dish depends on what people can find. Typical greens include dandelion, spinach, amaranth (vlita), lamb's quarters (levethies), and others. It is always finished with copious amounts of olive oil and a squeeze of lemon juice.
Halva is one of those desserts that uses copious amounts of olive oil. It is simple to prepare, but is also rich in flavor. It sets up almost like a pudding, but the end result is a dish that is sweet and filled with flavor. It tastes great with Greek coffee and is a nice finisher to any meal! It also makes for a great snack.
While on the island of Crete, you will no doubt find these cookies. Typically, they are heavily spiced and are a nice treat with Greek coffee. The olive oil gives these cookies an interesting texture, and once you take your first taste, it will be hard to stop at just one. They are also referred to as koulourakia lathiou.
Olive oil is present in many Greek dishes, but these choices represent some of the best that the cuisine has to offer.
Categorized in: Greek Cooking
This post was written by Greek Boston
Share this Greek Cooking Article: