Best Greek Dishes to Eat for Fall
Written by Greek Boston in Greek Cooking Comments Off on Best Greek Dishes to Eat for Fall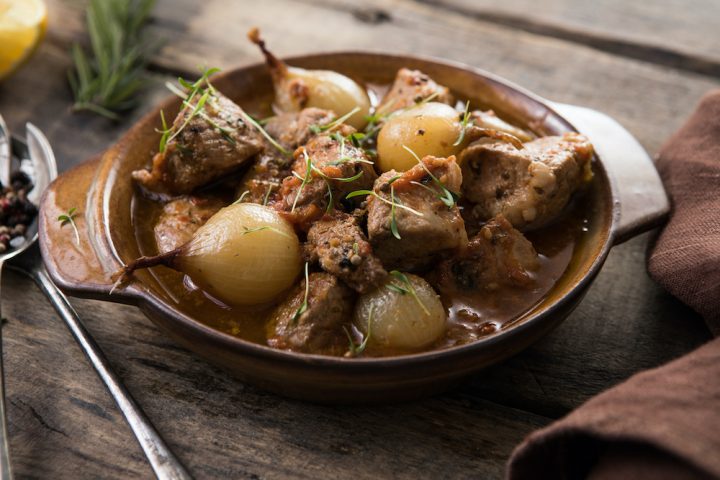 When fall is here, that means the weather is getting colder. For Greeks, though, it is much more than that. Autumn brings with it certain foods that feel more in season. While the summer brings hot temperatures and cooler foods, like salads, the fall is the right time for dishes like beef stew and soup. Here's a look at some of the top dishes that you
Stifado – Greek Beef Stew
Stifado is one of the most popular stews in Greece during the Fall and Winter months because it makes a great comfort food. The dish consists of beef, onions, tomatoes, and sometimes potatoes cooked in red wine and served over mashed potatoes or rice. You can add other ingredients such as cinnamon, fennel seeds, or even sesame seeds if you like.
Braised Lamb Shanks
A braised lamb shank is one of the most popular Greek dishes served in restaurants and during special events. The meat is really tender, flavorful, and simply delicious. If cooked correctly, the meat will fall off the bone as you enjoy it, making it a favourite to many.
Kolokithopita with Butternut Squash
Kolokithopita, with butternut squash, is a great dish for the Fall season when butternut squash is in season. The dish consists of kolokitho cheese, feta cheese, and butternut squash blended together and stuffed inside phyllo dough. The dish is pan-fried or oven-roasted until crispy and golden brown.
Spetzofai
Spetzofai are Greek sausages made with rice and other simple ingredients such as cabbage, raisins, and lots of spices. They are grilled over a grill/grill pan or broiled in the oven to make them crispy on the outside and tender on the inside. They can be served with or without olive oil, ketchup, soy sauce, and sometimes vinegar, but they can be very spicy (depending on how they were prepared). If you are looking for a great Greek sausage dish that has all of these ingredients, then this is a must-try dish!
Lentil Soup
Greek Lentil soup is a combo of Greek spices and flavors with a little bit of a Mediterranean flare. It makes a wonderful Fall comfort food that goes well with crusty bread or pita and fresh vegetables. The soup is made with lentils, onions, celery, carrots, tomato paste, and olive oil. It can be served over rice or as a side dish to other foods such as fish or chicken. You can also add your favorite cheese and enjoy!
There's nothing better than a Greek dish when the weather is cold and crisp! It's comforting and warming while bringing your taste buds to another level. The Fall season is when we start to prepare for the winter months, but you can also serve these dishes as a spring dish or even during any time of the year. Fall is a great time to try new foods.
You will have the opportunity to explore some of the traditional dishes that are popular during this time of year. These dishes include Stifado, Braised Lamb Shanks, Kolokithopita with Butternut Squash, Spetzofai, and Greek Lentil Soup. Be sure to try them all!
Categorized in: Greek Cooking
This post was written by Greek Boston
Share this Greek Cooking Article: