Our Favorite Winter Greek Dishes
Written by Greek Boston in Greek Cooking Comments Off on Our Favorite Winter Greek Dishes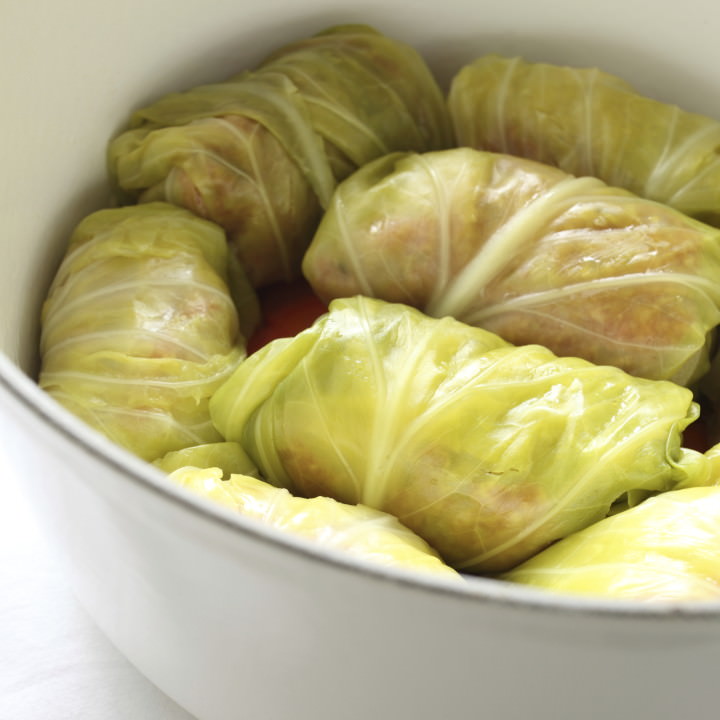 In Greece, the people are closely tied to the land. This means that everything that is eaten is ultra fresh, and the recipes that go along with this kind of eating changes with the seasons. In the winter months, the weather is colder and the dishes tend to be hearty and filling.
Of course, you could make these dishes all year long, but they seem to taste extra delicious in the winter. Here's a look at our favorite winter Greek dishes that you can enjoy when the weather is cold:
This hearty stew is typically made from beef outside of Greece because it is so abundant in countries like the United States. However, this stew can be made with any kind of meat available. In Greece, pork, lamb, and goat are fairly common. This dish tastes wonderful no matter what kind of meat you use. It gets its flavor from its unique blend of spices and the red wine. Use Greek wine if you have it.
Cabbage is in season in the colder months of the year, and as a result, stuffed cabbage is a common dish to prepare. Our version of this dish is made with either pork or beef, depending on what you have available, as well as tomatoes and plenty of fresh parsley. The stuffed cabbage is finished with an egg and lemon sauce.
Kapama is a flavorful way to prepare meat, and our favorite version of it uses chicken. The chicken is pan seared to lock in its natural flavors until the skin is crispy. It is then simmered in a flavorful sauce made from both savory and sweet herbs and spices, such as cinnamon and Greek oregano, before adding the pasta. This dish tastes delicious any time of the year, but it is especially satisfying in the winter.
In truth, this is one of the most popular Greek dishes we can find. Homey and satisfying, this is the ultimate Greek comfort food. Layers of macaroni and ground beef are topped with a creamy béchamel sauce and then baked to perfection. Although it tastes great all year long, it is a particular satisfying dish during the winter months.
There is nothing like a delicious bowl of soup to warm up up as the temperature drops! Fasolada, or Greek navy bean soup, to warm you up on a cold day. Our version includes hearty navy beans, vegetables, and Greek oregano and is perfumed with a flavorful tomato broth. It tastes great as a starter or as a man course for a simple supper.
Leg of lamb is the ultimate Greek food, especially when the meat had been roasted in the oven. Our recipe is a simple one, but it is incredibly flavorful. We season the lamb with lemon juice, Greek oregano, and garlic. You can easily roast some potatoes in with the lamb to make it a more complete meal. The juices from the lamb make the potatoes taste extra delicious.
These dishes are all great all year long, but they are especially delicious in the winter.
Categorized in: Greek Cooking
This post was written by Greek Boston
Share this Greek Cooking Article: