About the Greek Red Wine – Mavrodafni
Written by GreekBoston.com in Greek Cooking Comments Off on About the Greek Red Wine – Mavrodafni
Mavrodafni (Greek: Μαυροδάφνη.) is a Greek red wine that often uses a dark red grape that is often found in the Achea region in Northern Peloponnese,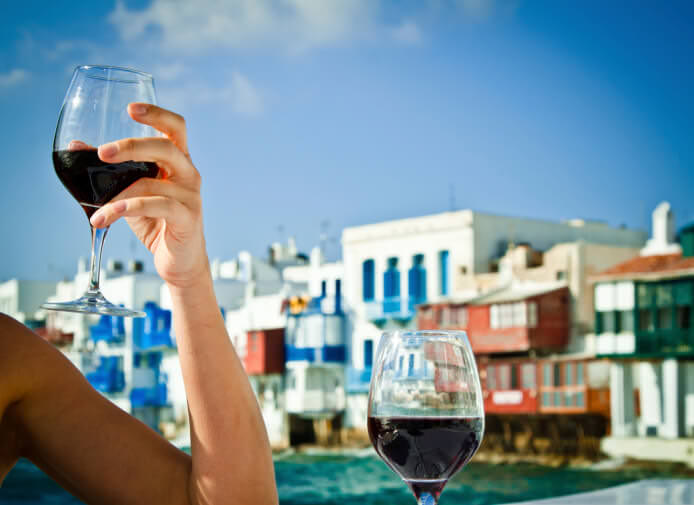 Greece.
Mavrodafni is a dark, red wine with sweet, flavors and aromas with hints or chocolate, plums, coffee, caramel and raisins.  Mavrodafni is made by exposing large portions of the wine to direct sunlight during the fermentation process.  Once the wine matures the fermentation is stopped by adding a distillate that is created from previous years of the wine.  Once this happens the Mavrodafni wine is moved  underground, until it reaches maturity and is ready to be bottled.
Mavrodafni is a fantastic wine that can be enjoyed with any meal or as a standalone drink and can be found in many places throughout the world and in all parts of Greece. It's bold, sweet flavors make it ideal as an after dinner drink or paired with cheese and dessert. Pour a glass next time you eat one of your favorite desserts, such as baklava! The sweet flavors of the desserts connect nicely with the ruby sweet intensity of the Mavrodafni wine.
Source:
wikipedia.org
Categorized in: Greek Cooking
This post was written by GreekBoston.com
Like this article? Please share below: