Greek Sweets Recipes for Those Who Love to Bake
Written by Greek Boston in Greek Cooking Comments Off on Greek Sweets Recipes for Those Who Love to Bake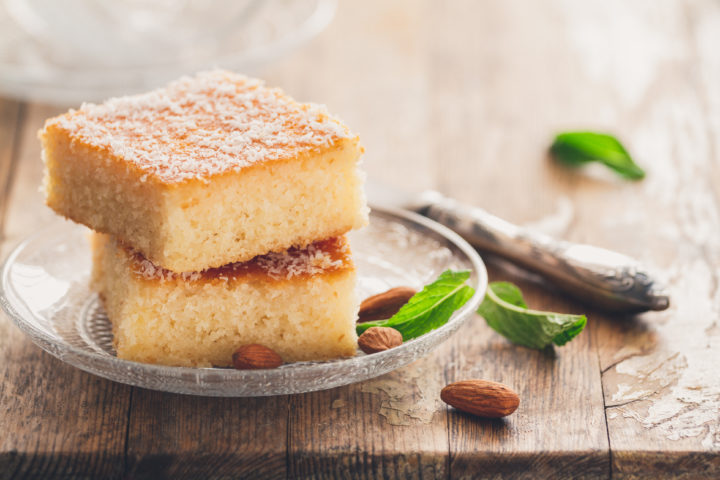 Greek cuisine is known for its delicious, healthy foods, but there are also plenty of sweets. Greek desserts are usually served on special occasions, but these can be made at any time of the year whenever the mood strikes. Whether you're baking popular treats like baklava or trying something a little less known, such as milopita (apple cake), there is something here for everyone. Here is a roundup of Greek sweets recipes that those who love to bake will enjoy both making and eating!
Koulourakia
Koulourakia is known most especially as the traditional Easter cookie in Greece, but it can be made and enjoyed at any time of the year. This cookies is made of a light, butter dough and typically rolled into ropes formed into fun shapes, such as the typical curly cue or shapes that are a bit more elaborate. This cookies tastes especially good with coffee!
Kourabedies
A traditional shortbread cookie, kourabedies are typically looked at as a traditional celebration cookie. It is most especially common at happy occasions, such as weddings and Christening. It is also the traditional cookie that is made at Christmas. They are usually topped with powdered sugar and make a nice addition to any dessert spread.
Baklava
Baklava is likely the most popular and most recognizable of Greek desserts. This phyllo based pastry features layers of ground nuts, such as walnuts, and finished with a sweet syrup that is traditionally made with honey. The syrup and nut mixture often include spices such s cinnamon and allspice, but the recipes can vary.
Galaktoboureko
A custard-like, creamy dessert, Galaktoboureka also uses phyllo. The custard is usually made from cream of wheat, eggs, and milk and is spread between layers of phyllo. The pastry is then finished with a honey-based sweet syrup. This is a great dish to have on hand!
Paximadia
Although paximadia can be served at any time, they are traditionally looked at as a sweet that can be served at not so happy events like funerals. This simple cookie isn't too sweet, which makes it acceptable for those types of occasions. It is also delicious with coffee and can be eaten year round!
Milopita
Milopita, also known as Greek apple cake, is especially delicious when apples are in season. However, since apples are available year round, this can technically be made at any time. This cake is dense and packed with flavor. Use the freshest apples possible for the best flavor!
Karidopita
Walnuts grow prevalently in Greece, so it makes sense that many recipes include them. Karidopita, or Greek walnut cake, uses ground walnuts inside the batter to give the cake a unique flavor and texture. Recipes differ but it often also includes raisins and is spiced with cinnamon and cloves.
Revani
Semolina is a popular wheat that is used throughout Greece. This semolina cake, known as Revani, is one of the popular ways to use this flour. This cake is on the dense side and is sweetened with a honey syrup similar to the one used with baklava.
Although there are tons of desserts in Greek cooking, these are amongst the most popular. They are perfect choices for those who love to bake!
Categorized in: Greek Cooking
This post was written by Greek Boston
Share this Greek Cooking Article: