Strabo – Famous Geographer from Pontus
Written by Greek Boston in Ancient Greek History Comments Off on Strabo – Famous Geographer from Pontus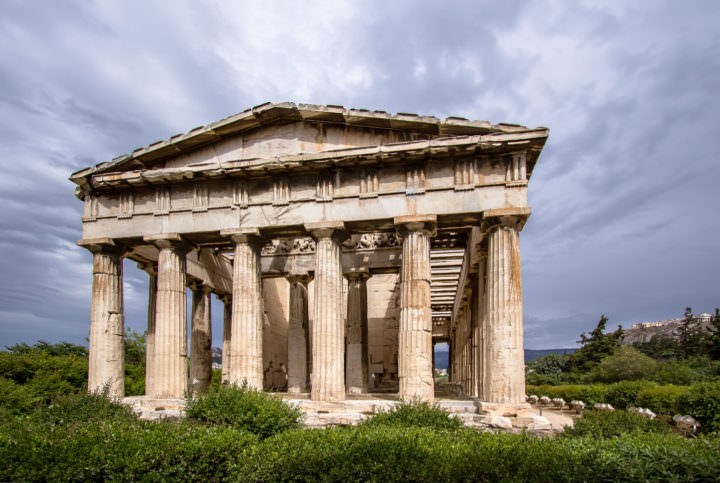 Strabo was a scholar from Ancient Greece who made a big contribution to many fields of study. His work as a geographer impressed many people in the Roman Empire after his death. In addition to writing about the geography of the Mediterranean, Strabo also discussed the history of Athens and other Greek cities in a secondhand form. He frequently covered philosophical topics. Strabo's biography offers insights into the influence of ancient Greek society during the Roman Empire. Here's more information:
Early Life of Strabo
Strabo's Greek parents resided in the community of Ameseia, a city located in Pontus just 46.5 miles distance from the Black Sea in Asia Minor. No one is sure exactly when he was born, but it is assumed that it was sometime between 64 and 63 B.C. His mother's family had worked for the late King Mithridates VI of Pontus. The King had died during a successful invasion by the Roman general Pompey in 66 B.C., a few years before Strabo's birth. Strabo's parents supported Rome. They enjoyed a wealthy lifestyle in Pontus under Roman occupation.
As a teenager, Strabo studied rhetoric and Homeric poetry at a school in Nysa founded by a teacher named Aristodemus. During his early 20s, he relocated from Asia Minor to the City of Rome, stopping briefly along the way in the Greek City of Corinth. He began studying philosophy under Xenarchus, a renowned scholar who taught at the court of Emperor Caesar Augustus. He also received tutoring in grammar and geography in Rome from another well known teacher, Tyrannion of Amisus. Strabo became a Stoic, adopting a Greek philosophical system which places a high priority upon self-discipline and ethical behavior.
Strabo Traveled Extensively
Strabo reported in his writings that he traveled extensively across the Mediterranean, visiting as far south as the border of Ethiopia and as far north as Tuscany. He apparently toured both Naples (near Rome) and the Egyptian Port of Alexandria, a center of scholarship. The chronology and dates of his travels remains largely unknown. He drew upon the work of earlier writers to discuss many locations he did not visit personally.
During his life, Strabo completed works about history and geography. He wrote a manuscript entitled Geographica. Scribes made numerous copies of this work during the Roman Era, although its impact during Strabo's lifetime remains unclear. Reportedly, this writing briefly touched upon many aspects of geography, including the fact fire had erupted from the earth in the past in some locations. Strabo relied extensively upon works of two much earlier scholars, Apollodorus of Athens and Demetrios of Scepsis, in recounting information about Greece and the cities mentioned by the poet Homer (including Athens).
In his writings, Strabo always praised the military and administrative accomplishments of the Romans. Yet he also suggested the Roman Empire owed a great cultural debt to Ancient Greece. Strabo discussed the location and geography of the City of Athens in his writings, although it remains unclear whether or not he visited Athens in person. His works reflect the importance of Athens in the ancient world.
Source:
Categorized in: Ancient Greek History
This post was written by Greek Boston
Share this Greek History Article: