Alexandros Papaganos – Military Leader of Modern Greece
Written by Greek Boston in Modern Greek History Comments Off on Alexandros Papaganos – Military Leader of Modern Greece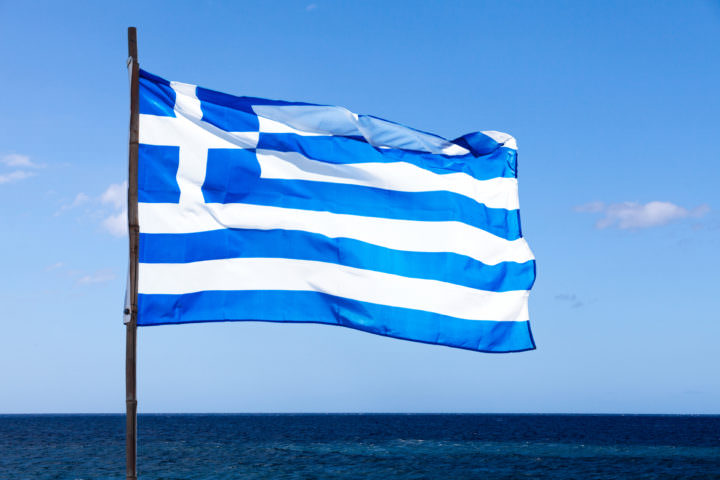 Alexandros Papaganos is a notable military leader and statesmen in Modern Greece. He is remembered as one of Greece's most respected modern leaders. His bravery and military skill earned him the respect of the common man, politicians and military leaders and even royalty. Some criticized him for his excessive toughness and occasional hardline rule. However, he is generally considered to be a positive historical figure. Here's more information about him:
Early Life
Papaganos was born December 9, 1883 in the national capital of Athens to Leonidas, himself a prominent member of the Greek Army, who rose to the rank of Major General. The elder Papaganos also held numerous notable positions, including the War Ministry's Director of Personnel, in addition to serving as a military assistant to the ruling Greek monarchs.
Military Beginnings
Eager to follow in his father's footsteps, Alexandros, in 1902, enrolled at the Brussels Military Academy followed by a stint at the Calvary Application School, in another Belgian town known as Ypres. After educational training, Papaganos entered the Greek Army and, in 1911, was promoted to Lieutenant.
Papaganos was known for being rebellious. His first dismissal from the army came in 1917 during a period in Greek history known as the Great Division, which was featured by continuous disputes between the monarchy and government. Papaganos was an unwavering supporter of the King.
Rise to Prominence
Papaganos was recalled to active duty in 1920 following an electoral victory by monarch-sympathizers. By 1935, he had attained the rank of Lieutenant General. By early August of 1936, he had rose to the position of Army Chief of Staff where he garnered the attention of emerging dictator Ioannis Metaxas.
What truly brought Papaganos to national attention was his successful direction of Greece's resistant stand against Italian invaders during World War II. Despite eventually falling to the Nazis later in the war, Papaganos bravely led Greek resistance until being captured and transported to and held prisoner inside several concentration camps until the war finally ended in 1945.
In 1949, Papaganos's service to the military inspired military officials to bestow the rank of Field Marshall upon him. To this day, no other Greek soldier has never achieved such title.
Political Career
By 1951, having accomplished about as much as one could during his military service, Papaganos turned his attention towards the political realm. That year, inspired by French leader Charles De Gaulle, Papaganos founded the political party named Greek Rally.
That September, Greek Rally has captured more than 36 percent of the vote. However, by the following year, his party tallied more than 49 percent of the popular vote and 239 of 300 parliamentary seats. Papaganos employed his tough militaristic background to his new position as Prime Minister and is credited with modernizing the nation and helping said country emerge from the throes of world and civil war.
Plagued by health issues that begin during his time in captivity, Papaganos, in 1955, was forced to resign his position of authority. Continuing health problems led to his death, which occurred October 11, 1955.
Categorized in: Modern Greek History
This post was written by Greek Boston
Share this Greek History Article: