History of Modern Greek Cinema
Written by Greek Boston in Modern Greek History Comments Off on History of Modern Greek Cinema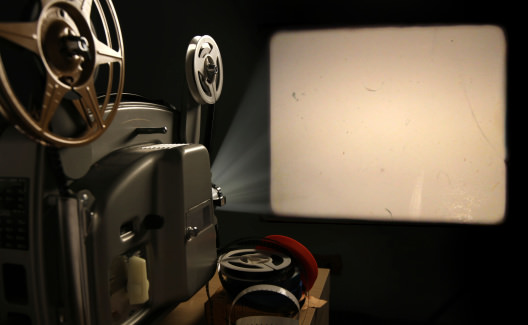 The history of modern Greece is filled with stories of war, government corruption, and persecution. Despite that, Greek cinema managed to flourish, even though it was occasionally hampered by the various wars and political situations. As is the case with cinema throughout the world, there was a period in Greece where silent films were more common and one where talking pictures became more common.
Theatrical Tradition
In a sense, Modern Greek cinema has its roots in theater, which can be traced to Ancient Greece. Around 700 B.C. in particular, theater flourished in the Athenian City-State. Ruins of some of the most popular outdoor amphitheaters still exist today. The most famous one is located at Epidaurus.
Greece's First Films
Greeks received their first taste of the cinema in 1897. At this time, there was no talking and the films were very short. This was a public screening and it was so well received, it inspired Greeks to make films of their own.
In 1906, the Manakis Brothers began filming in Macedonia on current event topics such as the Ottoman Empire and other lifestyle portraits. Their first film was only sixty seconds long, for example, and featured their grandmother weaving. They want on to create other short documentary films that were also well received.
Over the next few years, Greek film started to get longer because film makers wanted to tell their stories. Spiros Dimitrakopoulos, for example, produced comedic films that he also starred in. Kostas Bachatoris was the director of the first Greek feature length film, the love story entitled Golfo.
Greek Film During War
During the First World War, filmmakers seemed to focus mostly on documentaries. The director George Prokopiou, for example, created newscasts and documentaries from the battlefields. Some of his most famous work also captured the burning of Smyrna, which offered proof when the Turks wanted to deny that it happened.
When General Metaxis came into power in the 1930's, many film makers fled Greece fearing that the regime would hinder their craft. However, many Greek filmmakers still practiced their craft in Turkey and in Egypt while the political upheaval intensified in Greece. These events would eventually propel Greece into World War II as the Germans eventually occupied Greece in several places, including Crete.
Golden Age of Film
After World War II ended, Greek film really thrived, especially in the 1950's and 1960's. Many people believe that the film, Stella, really began the Golden Age of Cinema in Greece when it was screened at the film festival in Cannes and met with Great success.
There were other famous films that were created during this Golden Age. In 1964, Anthony Quinn starred in Zorba the Greek, which is one of the most famous films in Greek history. Never on a Sunday was another popular film that was also nominated for several Academy Awards in the United States.
Today, Greek cinema is just as thriving as it was in the Golden Age. Now, cinemas can be found all over Greece and several movies have achieved critical acclaim. With each passing decade, Greek cinema keeps getting better.
Categorized in: Modern Greek History
This post was written by Greek Boston
Share this Greek History Article: