Recipe for Greek Style Stewed Fennel and Onions
Written by Greek Boston in Authentic Greek Food Recipes, Greek Vegetable Recipes Comments Off on Recipe for Greek Style Stewed Fennel and Onions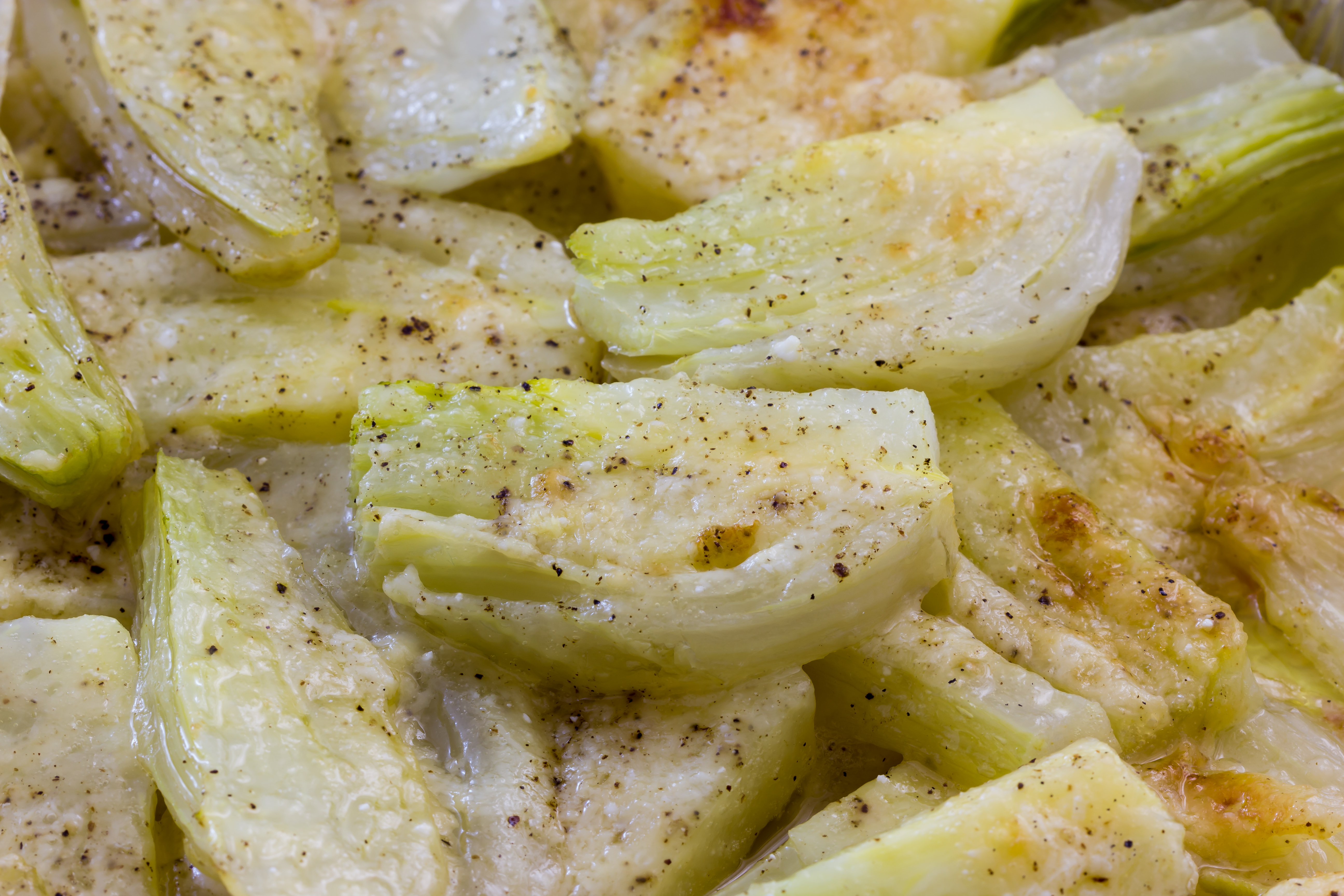 Fennel grows abundantly on the island of Folgrendos in the wild, and this dish is a fairly common way to enjoy them. Typically, Fagito Me Maratho is served over toasted or fried bread, but it can also be enjoyed on its own. It also pairs nicely with feta cheese. You don't need wild fennel to enjoy this dish, though. You can easily use the fennel that can be found in markets all over the world.
Greek Style Stewed Fennel and Onions (Fagito Me Maratho) Recipe Ingredients:
3/4 cup Greek olive oil
4 cups diced, stale bread (any type)
2 large onions, peeled, halved, and cut in thick slices
4 fennel bulbs, trimmed, halved, and cut in thick slices
1/2 cup sweet white wine
1/2 cup water
1/2 tablespoon crushed fennel seeds
Salt and pepper, to taste
1 cup chopped, fresh herbs such as dill, fennel fronds, or parsley
Crumbled feta, to garnish (optional)
How to Make Stewed Fennel and Onions:
Add 1/4 cup of the oil to a large, deep skillet. Add the bread cubes in a single layer and fry over medium heat until the bread is brown on all sides. You might need to fry the bread in batches if there's not enough room in the skillet. Remove the bread from the skillet and drain on paper towels.
Add the rest of the oil to the skillet and heat over medium heat. Add the onions and saute for five minutes or until the onions get soft. Add the fennel and saute for another four minutes. Add the wine and cook for about thirty seconds, scraping the bottom of the skillet with a wooden spoon as the wine simmers.
Set the low and add the water, fennel seeds, salt, and pepper. Stir the skillet with the wooden spoon and let the mixture cook for another ten minutes. In the last minute of cooking, stir in the fresh dill, fennel, or parsley. Turn off the heat.
Spread the fried bread on a platter. Pour the fennel and onion stew over the bread and sprinkle with  the feta.
PLEASE NOTE: Greek recipes can be slightly different based on a variety of reasons, such as the region of Greece that the recipe is being made in. If you have seen this Greek recipe made another way, please send us an email to greekboston@worldwidegreeks.com and we will evaluate your suggestion. Thanks!
Categorized in: Authentic Greek Food Recipes, Greek Vegetable Recipes
This post was written by Greek Boston