Is Your Relationship Too Perfect?
Written by Greek Boston in Greek Singles Comments Off on Is Your Relationship Too Perfect?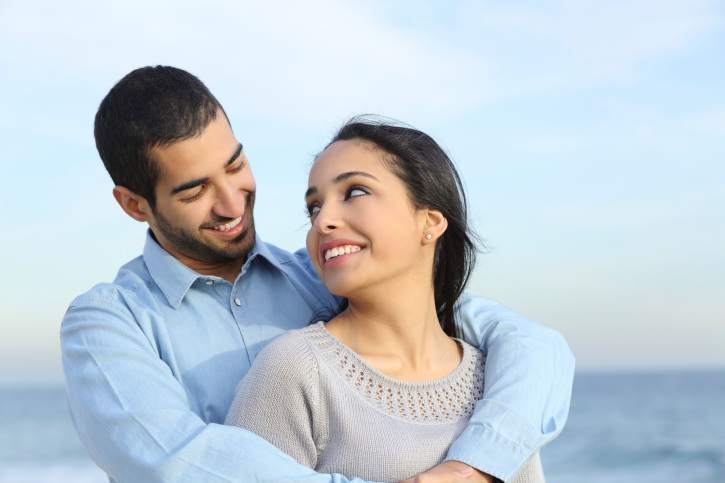 So, you've been dating for a while and things are going great. You seem to have met your ideal Greek! You never fight, your families get along, and you have a lot of fun together. In fact, things are absolutely perfect. Could things be too perfect?
While it's great that things are going so well, if things are too perfect it could mean that there are things happening below the surface. However, each relationship is different. Here's a guide to help you decide if things really are going as well as you think, or if they are masking a much bigger problem.
You Never Disagree
One thing that may have you thinking that you met your ideal match is that you never argue. Though this is generally a positive thing, not arguing could simply mean you're both hiding from your feelings. In order to determine if that's really the case, it helps to pay attention to how you interact for a few days. Did he say something that bothered you? Did you say something or did you hold back?
If the communication between you is truly healthy, you will disagree with each other in a healthy way. If he says something that bothers you, the best thing to do is address it in a calm way as soon as you feel upset. This will help prevent arguments and screaming matches in the future.
Your Families Get Along Well
Family is an important part of the Greek culture. If there's trouble between the families, it could spell trouble for your relationship. So, when everyone seems to be getting along, this could make you breathe a sigh of relief. Don't get too comfortable, though – it could be that your families are being polite to each other for your sakes, but they are really hiding the truth to spare your feelings.
The problem is that if your families do have a problem, it will come out eventually. Assure them that you prefer that they're honest with you so you can address any problems that arise as they occur, rather than deal with a huge blow out later.
You Have Fun Together
It's important to have fun together as a couple, but is it forced? If you find yourself agreeing to dates that you're not interested in, for example, this could create a false sense of security. Over time, you may grow tired of doing these activities, which will cause problems in the future. To be safe, it helps to stay true to who you are. That way, your relationship will develop in a natural way.
Long-term relationships change over the years. If things are going well in the beginning, it's best to make sure things really are as good as they seem. It's much better to fix any problems that arise before they start. Greeks are passionate, and family is important to them. If anything in the relationship needs to be addressed, it's best to do so in the beginning so they understand expectations from the beginning!
Categorized in: Greek Singles
This post was written by Greek Boston