Greek Orthodox Rules for Fasting
Written by Andrew Athanasiou in Religion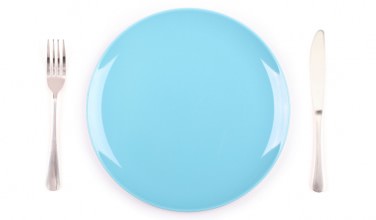 Fasting is a spiritual discipline that should be exercised to some extent by the faithful people of God. This spiritual discipline is abstaining from certain kinds of foods on designated days of year. The foods that the Church calls us to fast from vary throughout the year, depending on the situation and referring to a fasting calendar may help (The easiest place to look is the Greek Orthodox Archdiocese of America's webpage, goarch.org). Fasting is not merely a rule that we must follow but a discipline that we enter into that should be partnered with prayer, almsgiving and confession, to prepare the entirety of our humanity, body and soul, for the celebration of the approaching feast or celebration.
The Church calls us to have a strict fast on most Wednesdays and Fridays, Holy Week, Exaltation of the Cross (September 14th), the 2nd portion of the Nativity Fast (read my article on this topic for more information), Eve of Epiphany (January 5th), during Great Lent, and during the Dormition Fast (August 1-15). A strict fast consists of fasting from meat, fish with a backbone (which allows shellfish), eggs and dairy products (food produced from the milk of mammals), olive oil and wine. Sometimes the last two items of olive oil and wine also are taken to mean any oil (vegetable, corn, etc.) and wine to mean any alcohol (though I have been told that beer is allowable, but just like throughout the year, not in excess).
Depending on when a minor or major feast falls, fasting can be alleviated. We see a lift of all fasting from the Nativity (December 25th) to the Eve of Epiphany (January 5th); the week following the Publican and the Pharisee, from Pascha to Thomas Sunday, and from Pentecost to All-Saints day. If the following feast days land on typical strict fasting day Fish will be allowed, these feasts are Birth of the Theotokos (September 8th), Meeting of the Theotokos to the Temple (November 21st), Meeting of Christ to the Temple (February 2nd), Annunciation (March 25th), Palm Sunday, Transfiguration (August 6th) and Dormition (August 15th). Four of these feasts are perpetually during a fasting period—Meeting of the Theotokos to the Temple, Annunciation, Palm Sunday and Transfiguration—so these days are always fish allowed days, every year. Another special type of an alleviation of fasting occurs only during "Cheesefare Week" or the week before Great Lent, in which dairy, eggs, and fish are allowed throughout. Lastly, if a great saint's feast falls on a fasting day or if it is a Saturday or Sunday (besides the Great and Holy Saturday), then we are to allow wine and oil on those days.
Though this prescription may seem tough, I think it is within our means to try with the guidance and blessing of a spiritual father (yes, not only should we fast, but we should also have a guide on our way). I have seen children younger than me fast not only stricter than myself, but with more zeal and faith. It is possible to fast and it is not pointless that the Church has created fasting as a means toward spiritual growth. I, and most-likely your spiritual father, would suggest to start small, like maybe fasting from meat twice a week throughout the year, every year adding an added something to be more challenging.
Categorized in: Religion
This post was written by Andrew Athanasiou
Like this article? Please share below: