St. Alexis Orthodox Saint History and Name Day Information
Written by GreekBoston.com in Ancient Greek History, Greek Orthodox Religious Information Comments Off on St. Alexis Orthodox Saint History and Name Day Information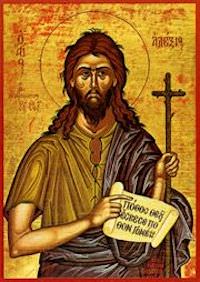 There is no doubt that the lives of the saints are important to the Orthodox Church. We celebrate the lives of the saints throughout the year on each of their feast days. Some are named after the saints, and those who are celebrate their name day on the feast day.
Saint Alexis is one of the saints whose lives we honor in church. His feast day falls on March 17th of each year. He is known to have faithfully served the Lord during life right up until his death. Here's more information about who he was and the contribution he made on the Orthodox Church:
About Saint Alexis
Saint Alexis (Alexios), also known as Alexis the Man of God, was one of the early saints of the Orthodox Church. Historians aren't quite sure as to when he was alive, but they do agree that he seems to have been alive somewhere in the 10th Century A.D. This is somewhat later than many of the other church saints, but this doesn't make his contribution to the faith any less memorable.
Somewhere over the course of his life, he was given the title of "Man of God". This is to indicate that he gave up material pleasures in order to serve Jesus Christ. He was born in Rome and his parents, named Euphemianus and Aglais, were fairly well known. They had arranged a bride for him and the pair were joined in marriage. However, rather than be with his bride, he decided to devote his life to Christ so he fled from home. He returned home eventually disguised as a beggar, but no one recognized him. Eventually, he passed away and it was only after his death was his true identity revealed. Emperor Honorius gave him a proper Christian burial and the bishop gave him the name, "Man of God" on the day of his death.
Hymns of Saint Alexis
Saint Alexis has some hymns that are usually chanted and are sung during her feast day. Here are the words to the hymns, translated into English:
Apolytikion of Alexis the Man of God – Fourth Tone
Though thou didst bud forth from a renowned and notable root, and though thou didst blossom from a city famed for her great imperial dignity, yet didst thou scorn all things as corruptible and fleeting, striving to be joined to Christ thy Master for ever. Entreat Him, O Alexis most wise, fervently for our souls.
Kontakion of Alexis the Man of God – Fourth Tone
As we celebrate today with fitting rev'rence the all-holy festival of Saint Alexis the all-blest, with hymns we praise him and cry aloud: Rejoice, thou gladsome adornment of righteous men.
Saint Alex's feast day is celebrated each year on March 17th. Check the Name Day page for more information about other Orthodox Christian name days.
Source:
OrthodoxWiki – Alexios the Man of God – Also Image Source
Categorized in: Ancient Greek History, Greek Orthodox Religious Information
This post was written by GreekBoston.com