Enjoy the Stunning Scenery at Imbros Gorge
Written by Greek Boston in About Crete Greece, Greek Travel Guide Comments Off on Enjoy the Stunning Scenery at Imbros Gorge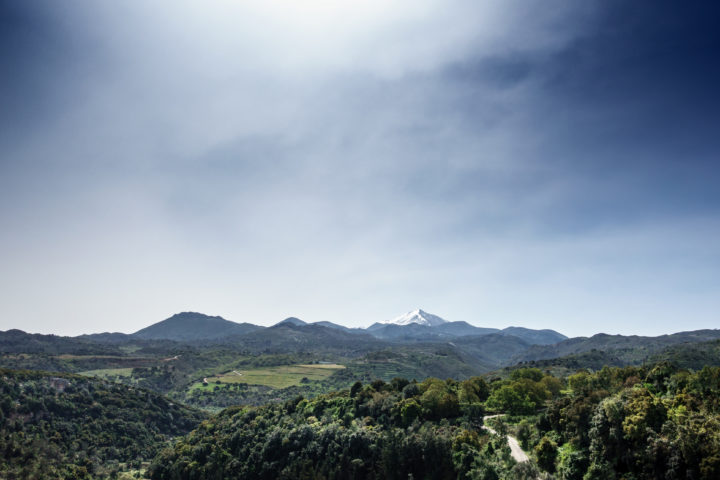 Crete is one of those islands that has a diverse landscape. There are plenty of beaches for people to enjoy, but there are also some mountainous areas that have a unique quality of their own. Imbros Gorge is located in Crete, Greece in the southeast area of the White Mountains. The gorge is primarily used for trail running, hiking, and nature trips. Here's what you should know about the Imbros Gorge.
About the Imbros Gorge
The Imbros Gorge is an 8 km point-to-point trail that is located near Imbros, Crete. The picturesque gorge features rocks on both sides of the trail, a river, wildlife, and beauty all around. The skill level is not difficult, so you can walk the trail with your children. You can park at the highest point of the gorge, hike down, and take a taxi back up to your car. Imbros Gorge is the second most popular gorge in Crete after the gorge of Samaria. The Imbros Gorge hike is easier than the Samaria hike. While Imbros Gorge is smaller, there are many narrow passages, which are quite breathtaking. Imbros gorge is open year-round. There is an entrance fee to get into Imbros Gorge.
An interesting fact about Imbros Gorge is that it is quite popular with Brits, New Zealanders, and Australians. The reason for this is that many had relatives who fought with allied troops in Crete and walked through that very gorge in 1941 to escape the island. It is almost like a pilgrimage to them.
Getting to Imbros Gorge in Crete
The village of Imbros is found along a main road that connects the north of the island to the south. Once you are in Imbros Village, getting to the gorge will take 10 minutes at most, depending on where in the village you are coming from. The Hora Sfakion-Hania buses can take you close to the trailhead in Imbros.
Enjoy a Hike Through Imbros Gorge
You can take a guide tour of Imbros Gorge with an expert local guide. You will pass the mountain villages and the White Mountains. Depending on the guided tour you take you may visit a Venetian castle and a village in addition to hiking the Imbros Gorge. This is a wonderful way to see the area around the site of the gorge. Having someone who knows the area and can explain the history will help you appreciate it even more.
Of course you can hike the gorge without a guide. The path is never steep and running shoes will be perfect for this hike. Just be sure to watch your step for stones as you walk. The gorge can become as narrow at 2 meters wide in some spots. There are surrounding trees in areas, so if you need to stop for a bit of shade, you'll have options. The walk will take two hours or less depending on how slow you walk. As you hike the gorge you will be impressed by the surrounding rock formations and canyons. You will go through a pine forest and you may even pass a donkey or goat on your travels through the Imbros Gorge.
Imbros Gorge is perfect for anyone who is looking for a beautiful hiking experience. It's an ideal hike for families with children.
PLEASE NOTE: The Greek travel section at GreekBoston.com are not paid reviews. Our unbiased and informative travel articles are designed review the popular cities, islands and places in Greece. We are not always able to exactly match the photos to the destinations, but we do try to get close. However, we are not looking for photo submissions at this time. If you find something in a Greek travel article that is not accurate based on your personal experience, please send us an email to greekboston@worldwidegreeks.com and we will consider your suggestions. Thanks for reading the travel section at GreekBoston.com!
Categorized in: About Crete Greece, Greek Travel Guide
This post was written by Greek Boston
Share this Greek Travel Article: