Eat Katsouni Cucumbers on the Island of Santorini
Written by Greek Boston in About Santorini, Greece, Greek Cooking, Greek Travel Guide Comments Off on Eat Katsouni Cucumbers on the Island of Santorini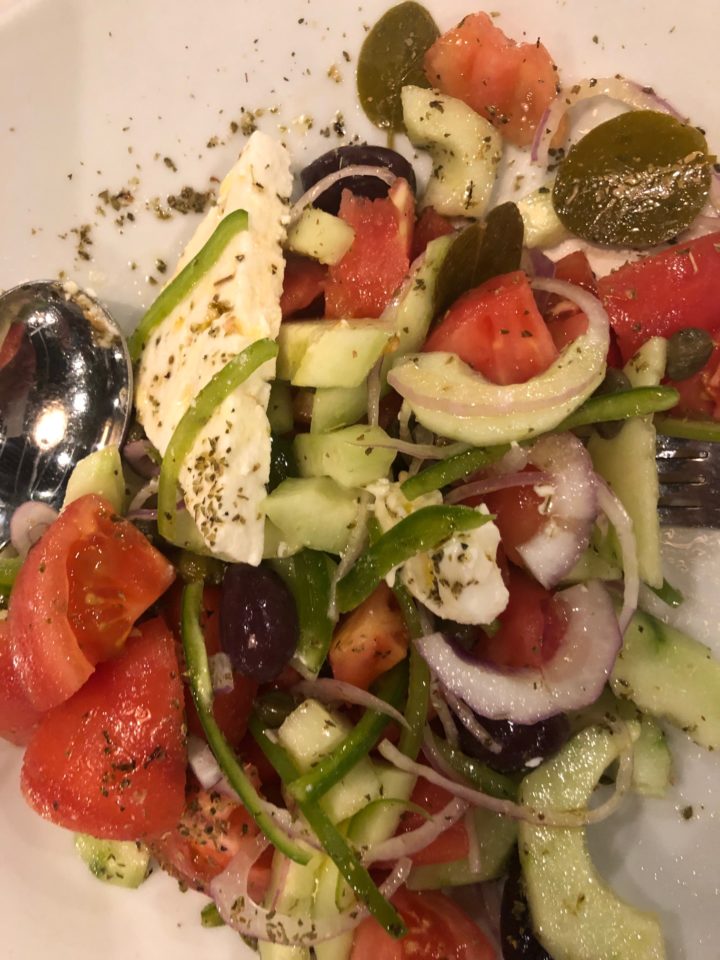 When we travel to Greece, it is inevitable that we can't wait to experience the country's cuisine. While here, we quickly realize that even though many of the foods are familiar to us, there are slight differences that exist between what we know and what we actually experience. One of the main differences is that some of the produce that we encounter may be a little bit different than what we know.
The island of Santorini is notorious for this. Because the island has unique growing conditions, which its idyllic weather and unique soil, thanks to the island's volcanic activity, the common foods that we know might be slightly different. For example, the tomatoes are known for being ultra sweet and unique thanks to the conditions on the island.
Cucumbers are also a bit different on the island, and this most certainly won't escape your notice. The cucumbers are known as Katsouni cucumbers, and they are amongst the unique forms of produce that can be found here. Here's more information about them:
About Katsouni Cucumbers
While visiting Santorini, you'll no doubt have the chance to eat some of the native cuisine. These cucumbers are long and thin. The peel is thin and crisp and is easy to eat. When the people use these cucumbers, they don't tend to peel them. The texture of the flesh is firm and tastes slightly sweet. It is the perfect vegetable to include in the iconic dishes found on the island! These cucumbers are reminiscent of the common English cucumber that can be found throughout the world, but this cucumber is clearly unique to Santorini.
How to Eat Katsouni Cucumbers
If you're visiting Santorini at the right time, you will find that these cucumbers are readily available. In fact, they're an absolute staple. Greeks enjoy these cucumbers in multiple ways. Here's a roundup of some of the best recipes that include this vegetable:
These recipes are an important part of Greek cuisine. For example, Horiatiki is a staple dish at nearly every meal in Greece. Tzatziki is also very common and is an important component of a Greek gyro. Watermelon and feta salad is also a fairly common choice and is a refreshing alternative to traditional Greek salad. When watermelons are in season, it is an absolute treat!
While on the Greek island of Santorini, you won't want to miss the chance to try some of the unique produce there, such as the Katsouni cucumbers.
PLEASE NOTE: The Greek travel section at GreekBoston.com are not paid reviews. Our unbiased and informative travel articles are designed review the popular cities, islands and places in Greece. We are not always able to exactly match the photos to the destinations, but we do try to get close. However, we are not looking for photo submissions at this time. If you find something in a Greek travel article that is not accurate based on your personal experience, please send us an email to greekboston@worldwidegreeks.com and we will consider your suggestions. Thanks for reading the travel section at GreekBoston.com!
Categorized in: About Santorini, Greece, Greek Cooking, Greek Travel Guide
This post was written by Greek Boston
Share this Greek Cooking Article: