Should You Leave Tips While in Greece?
Written by Greek Boston in About Athens, Greece, Greek Travel Guide Comments Off on Should You Leave Tips While in Greece?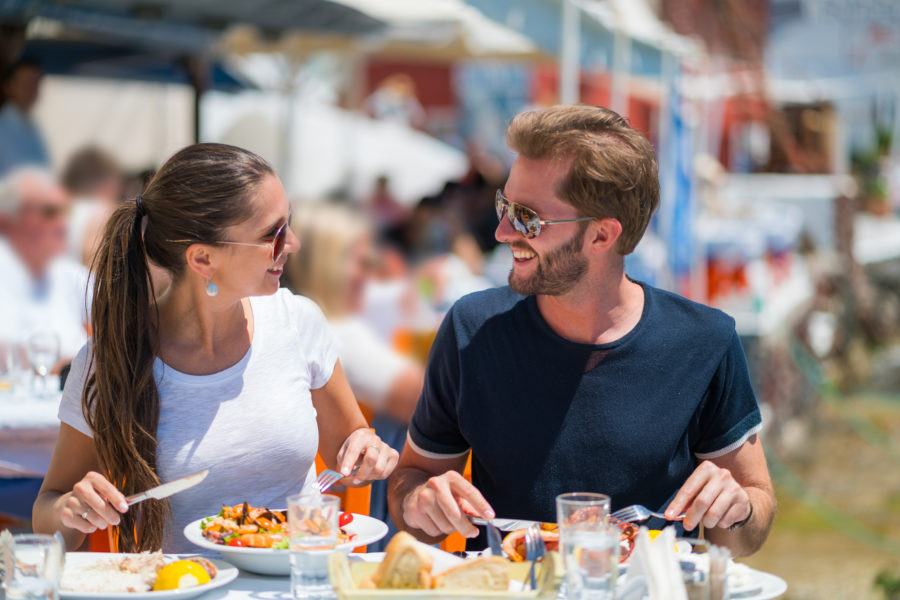 Rules for tipping vary depending on which country you are in. Here in the United States, tips are left on a regular basis at places like restaurants, spa and salon services, and in hotels, such as if there is a valet or baggage service. Tipping in Greece, however, is a completely different thing. In general, Greeks do leave tips in various situations, but the system of tipping is much different there. Here's a good guideline to follow:
Porter or Bellboy
When you arrive at the hotel, a porter or bellboy may be called to help you with your baggage. In Greece, it is customer to tip about 1 Euro per bag but not more than that. However, it could be left to your discretion if you decide to tip a little more than that.
Restaurants and Bars
In the United States, it is typical to tip 15-25% at a restaurant. Part of the reason for this is that restaurant workers rely on these tips for the majority of their salary. In Greece, there are a few ways to handle tipping. Typically, a tip of 5-15% is customary. However, it is also acceptable to pay for your food in cash, and then simply round up to the nearest whole dollar. For example, if you meal cost 27 Euros, you would leave 30 Euros and just tell them to keep the change. The same method of tipping applies to bars. Typically, you leave 5-10% or just round up to the nearest dollar when you get your bill.
Spa and Salon Services
Those who work at spas or salons in Greece actually don't really expect a tip. However, they always do appreciate it if you decide to leave one. Use your discretion as to how much you want to tip. Since it isn't expected, they'll appreciate anything that you give them.
Taxis
Typically in Greece, it isn't customary to leave a tip with the taxi driver. However, in areas that see a lot of tourists, the drivers may be accustomed to receiving tips, especially from visitors. You don't need to feel obligated to tip, but if you do want to leave a tip, you, they'll really appreciated. Take the same approach as you do in restaurants and bars. Round up the fare to the nearest whole amount, or leave 5-10% of the total fare.
Tours
Did you know that it actually is pretty standard to tip your tour guide? For private tours, a tip of 20 Euro per person is customary. For large group tours, consider leaving anywhere between 2 and 5 Euro person person on the tour depending on the length and your level of satisfaction.
Tipping rules do change depending on the country you're in. These tipping strategies will help you know exactly what to do while you're in Greece!
PLEASE NOTE: The Greek travel section at GreekBoston.com are not paid reviews. Our unbiased and informative travel articles are designed review the popular cities, islands and places in Greece. We are not always able to exactly match the photos to the destinations, but we do try to get close. However, we are not looking for photo submissions at this time. If you find something in a Greek travel article that is not accurate based on your personal experience, please send us an email to greekboston@worldwidegreeks.com and we will consider your suggestions. Thanks for reading the travel section at GreekBoston.com!
Categorized in: About Athens, Greece, Greek Travel Guide
This post was written by Greek Boston
Share this Greek Travel Article: