Peloponnese – Exploring Greece's Past and Present
Written by Greek Boston in About Peloponnese, Greece, Greek Travel Guide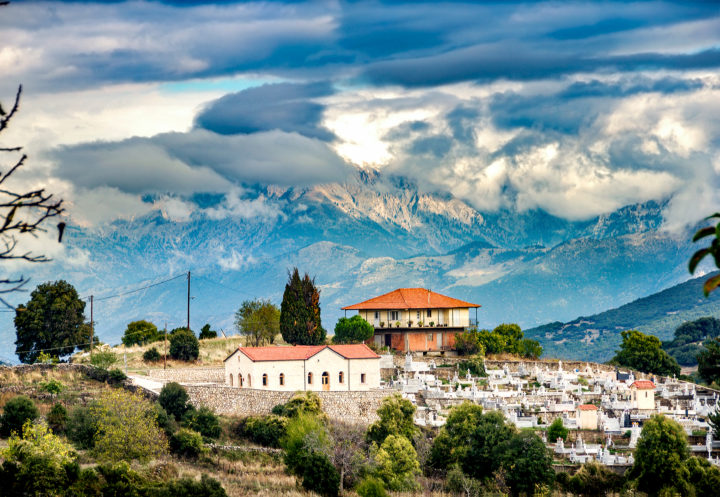 Though the Peloponnese has a rich past, there's more to it than that. There's a lot of beauty here due to its rugged mountains and sloping valleys. The mountains also seem to form a barrier between this region and the rest of Greece, making it the ideal retreat for those who seek respite from their daily lives.
Visitors take pleasure in absorbing the beauty of the region as they learn about the past. It has some of Greece's best beaches and natural sites, such as the Kaiafos Thermal Springs. It also contains some of the most famous ancient places in all of Greece, such as Olympia. Here are some ideas on where to go:
Corinth
Before Corinth was even mentioned in the New Testament, it was an important part of the trade route from the Mediterranean Sea to various parts of the Adriatic Sea and Italy. Citizens were wealthy and loved to display their wealth in the way they lived. Many believe that this is why Saint Paul came to Corinth in the first place. Tourists can see remnants of this prosperous time.
While here, there are several sites you'll want to visit. The Temple of Octavia and the Temple of Apollo are both monuments from two different eras in Corinthian history. You can also walk on what's left of Lechaion Way, an ancient road that connected the seaport to the main marketplace.
Olympia
Olympia is where the Ancient Olympic Games were held every year from the 8th Century BC to the 4th Century AD. During the Olympics, Greeks from various city-states would gather to compete. Tourists flock to Olympia to visit the sites that were part of the games. Today, the Olympic flame is lit at the ancient Temple of hera during a special ceremony before it travels to the site of that year's Olympics.
Besides visiting these historical sites, there are other things to do in Olympia. Visitors flock to Olympia to enjoy nature and it also has some of the best beaches in the Peloponnese. The Kaiafas Thermal Spa is close to Olympia and gives people a chance to bathe in the thermal waters. There are also several festivals throughout the year. If you can, plan your trip around one of them because many have their roots in Ancient Greece and make for excellent cultural experiences.
Mycenae
Mycenae is one of the most popular archaeological sites in Greece. It is easily accessible from Athens, Olympia, and Corinth. Mycenae is an integral part of the Ancient Greek history, particularly in mythology, particularly with the Trojan War, which pitted Troy against Mycenae. There is some debate amongst scholars as to whether or not there really was a Trojan War. Despite that, Mycenae still gives visitors a fascinating glimpse into the past.
The Peloponnese is a perfect place to get a feel for what Greece was like in ancient times. However, it doesn't experience the tourist crowds many other places in Greece do. One main reason for this is because many of the beaches have pebbles, not sand, which tends to dissuade people who are looking for a bustling beach resort. Many of the beaches are quieter and more family oriented.
PLEASE NOTE: The Greek travel section at GreekBoston.com are not paid reviews. Our unbiased and informative travel articles are designed review the popular cities, islands and places in Greece. We are not always able to exactly match the photos to the destinations, but we do try to get close. However, we are not looking for photo submissions at this time. If you find something in a Greek travel article that is not accurate based on your personal experience, please send us an email to greekboston@worldwidegreeks.com and we will consider your suggestions. Thanks for reading the travel section at GreekBoston.com!
Categorized in: About Peloponnese, Greece, Greek Travel Guide
This post was written by Greek Boston
Share this Greek Travel Article: