Visit on Schinias Beach Near Athens
Written by GreekBoston.com in About Athens, Greece, Greek Travel Guide Comments Off on Visit on Schinias Beach Near Athens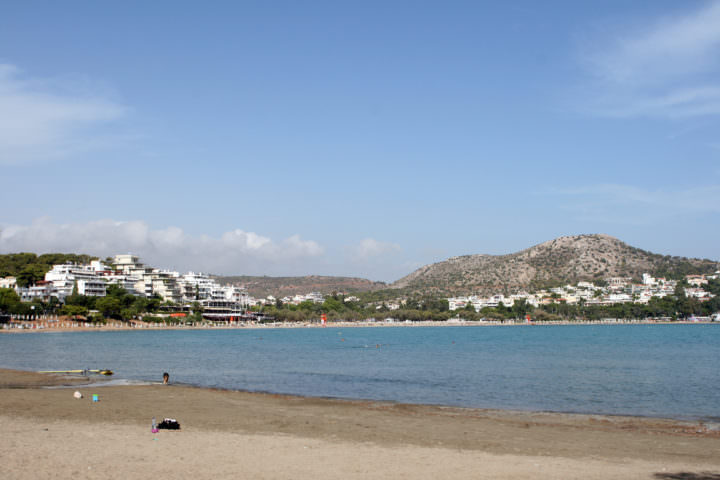 Athens is one of those cities that has a long history, but it is also a thriving metropolis. Those who come here for a visit spend their time poking through the shops and boutiques, visiting historical landmarks, and enjoying the nightlife. One thing people don't realize is that even though the city isn't on the coast, it is fairly close to the beach. Schinias Beach is one of those places that you won't want to miss. Here's more information:
Getting to Schinias Beach
Before you can head to Schinias Beach, you need to first head to Athens. The most popular way to do that is to take a flight from anywhere in the world. If you originate somewhere in Greece or even Italy you also have the option of taking a ferry into Piraeus and then taking transportation or renting a car to get to the city. Once you're in Athens, Schinias Beach is about an hour away from the center of the city and is also near Marathon. You can also drive to Athens. Of course, if you want to spend plenty if time at this beach, you can stay in a hotel or resort closer to the beach.
About Schinias Beach
This beach is located in a thriving resort area close to Athens. It is in a coastal area that is located near the historical town of Marathon. It's about an hour from Athens and about 45 kilometers from Marathon, which should be about a 15 minute drive depending on traffic. The beach is known for its beautiful waters and amazing sand. There is also a fair amount of wind here so it is a popular beach for windsurfers. It is also a long beach and has plenty of space. The size of the beach means that it never actually feels busy even if there are a lot of people here.
What to Do at Schinias Beach
In many ways, Schinias Beach is a typical beach in Greece. It is a haven for those looking to relax and enjoy the beautiful Greek sunshine. However, this beach also has some unique qualities of its own. Its an organized beach and you can easily rent a sun bed and umbrella to enjoy the day with. While here, feel free to swim, soak up the sun, and go for long, meandering walks. You can also feel free to browse in the nearby shops and eat in restaurants and cafes. If you're into windsurfing, this is the perfect beach to do that since the winds provide the perfect conditions.
Schinias Beach is the perfect place to escape city life and enjoy the sun, sand, and water. To reach it, you can easily take a bus, taxi, or drive your rental car. If you want to spend more time here consider staying in a hotel or resort near the beach.
Categorized in: About Athens, Greece, Greek Travel Guide
This post was written by GreekBoston.com
Like this article? Please share below: