Why You Should Spend Time on Spinalonga
Written by Greek Boston in About Crete Greece, Greek Travel Guide Comments Off on Why You Should Spend Time on Spinalonga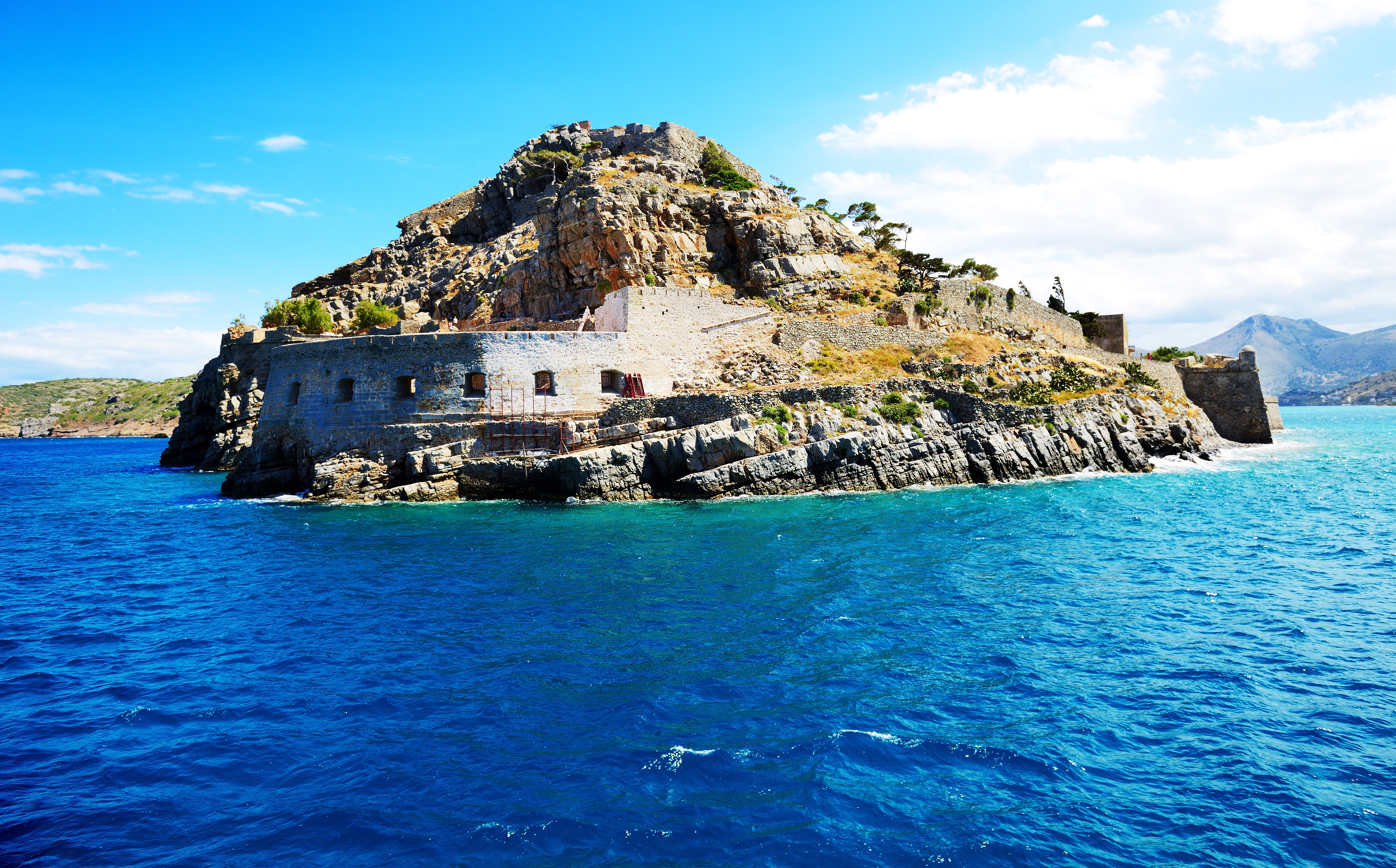 Spinalonga, which is located off the coast of Crete near the beautiful seacoast area by Elounda, is an island that has had an interesting past. Since the time of Venetian rule on thie island and up until 1957, this island is where those who suffered with leprosy were quarantined. Today, it is a top tourist destination and also a haven for wildlife. For guests, visiting this site makes for a relaxing thing to do! Here's more information that will make your stay enjoyable:
Geography of Spinalonga
There was a time when Spinalonga actually wasn't an island – It was a peninsula that was attached to the island of Crete. Over the course of time, the water levels rose and the peninsula began to erode, which created the small island. Today, the name Spinalonga only refers to the island itself, and not the peninsula, which no longer exists.
According to Vicenzo Coronelli, the Venetian cartographer, back in the time of Venetian rule, the name "Spinalonga" was used to refer to the wider peninsula of Kolokytha or Nissi, which was adjoined to Elounda by a narrow isthmus. Spinalonga is also only 170 meters or so from from Kolokytha and the water is relatively shallow, and this could indicate that the Venetians felt that they needed to build a fortress there in order to protect their holdings. 
Visiting Spinalonga
Today, Spinalonga is one of the favorite tourist attractions in the area. The Eastern side of Crete is filled with resorts and avid beachgoers. If you are looking for a sense of adventure, spending some time here is certainly worth the trip. People often come by boat from Elounda, Agios Nikolaos, and even Plaka to visit the fortress ruins and to also view the wildlife.
Once you're there, be sure to take a walk around  the island. It's simply breathtaking, and it will give you the chance to see some scenic views of the clear blue waters which surround it. Locals and tourists alike agree that this is oen of the prettiest spots in he area! Walking around the island should take about an hour, depending on how often you stop to admire the view or take pictures. While walking, be sure to seek out the island's old town hall where there is a small beach. You won't want to miss the chance to swim in the warm water so be sure to bring your bathing suit!
When to Visit
If you decide to visit Spinalonga outside the tourist season, you most likely find yourself alone except for the archaeological teams that work there. However, if you go in the summer, you will get to see firsthand just how popular the island is since it will be flooded with tourists. 
There are no planned boat trips to the island during the winter, so if you visit during this time, you will have to find a boat owner to ferry you across. The good thing is that it won't be difficult; simply ask around the seafront taverns in Plaka. Most locals have their own boats for fishing and leisure. 
While onCrete, you won't want to miss the chance to head to the eastern part of the island to visit Spinalonga!
Source:
PLEASE NOTE: The Greek travel section at GreekBoston.com are not paid reviews. Our unbiased and informative travel articles are designed review the popular cities, islands and places in Greece. We are not always able to exactly match the photos to the destinations, but we do try to get close. However, we are not looking for photo submissions at this time. If you find something in a Greek travel article that is not accurate based on your personal experience, please send us an email to greekboston@worldwidegreeks.com and we will consider your suggestions. Thanks for reading the travel section at GreekBoston.com!
Categorized in: About Crete Greece, Greek Travel Guide
This post was written by Greek Boston
Share this Greek Travel Article: