How to Budget For Your Greek Wedding
Written by Greek Boston in Greek Wedding Traditions Comments Off on How to Budget For Your Greek Wedding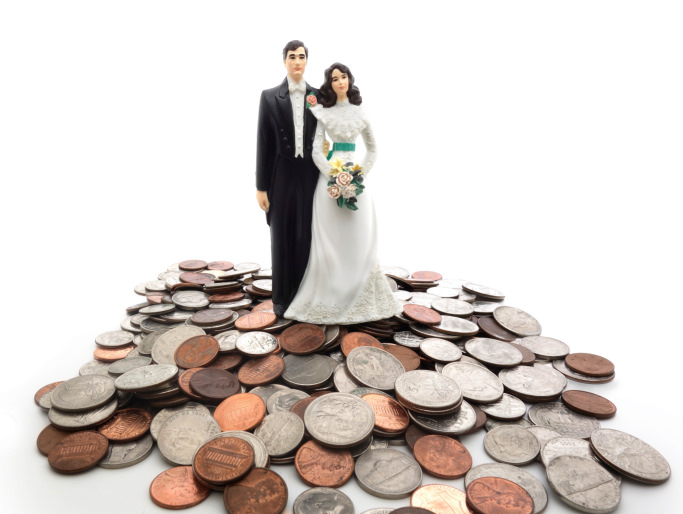 When planning a wedding, it is so easy to let the spending get out of hand. Brides could have the best intentions of keeping costs down but even the most diligent can justify ways to exceed the budget. Greek Orthodox weddings are no exception to this rule.
For example, what if she finds a dress that she absolutely loves or a pair of shoes that matches the dress perfectly? Chances are, she'll justify spending the money in these situations. The problem with this thinking is that it is all too easy to exceed the budget by thousands of dollars.
To prevent this from happening, it is important to not only set a budget but to make sure that you stick with it. Here are some tips that will help you have the Greek wedding of your dreams at a cost that you can afford.
Determine How Much You Can Spend
Before you get started planning the wedding, you absolutely need to figure out how much you have to spend. If possible, open up a bank account that is devoted to your wedding so that you can monitor the costs. Assess your own finances and see how much you can contribute. Discuss this amount with your fiancé.
Research Typical Wedding Costs
Before you truly set the budget, you should research typical costs of things like photographers, wedding dresses, limos, flowers, and function halls. Yes, there is some variety between these things but you can get an idea of how much you can expect to spend. Once you do that, you can estimate how much your wedding will cost so you can set a budget.
Finding Wedding Deals
Once you figure out how much your wedding is projected to cost, you may want to determine if you can cut costs in any way so that you can free up some of your budget for any extras that may arise. To find deals, you can start by looking online. You also may want to ask the function halls you speak to if they have a vendor package. These often include discounted rates.
Create Your Guest List
Almost immediately after creating your budget, you will want to come up with a guest list. This list should be as complete as possible but at this stage, it doesn't need to be perfect. Your main goal is to make sure that your initial cost estimates are accurate. The more people who attend your wedding, the more money it will cost.
Stick With the Budget
Once you figure out how much you can spend, the goal is to stick with the budget because what is truly important is that marriage is a Holy Sacrament. This can be easier said than done especially if the vendors you want to hire or the dress you want to buy exceed how much you can spend. Strategies for maintaining the budget include tracking all your purchases in a spreadsheet, only using your debit card, and doing your best to minimize costs.
If you are planning a Greek wedding the best thing you can do is stick with your budget. This will give you the wedding of your dreams.
Categorized in: Greek Wedding Traditions
This post was written by Greek Boston