About the Greek White Wine Rhoditis
Written by Greek Boston in Greek Wine List: White Wines, Red Wines Comments Off on About the Greek White Wine Rhoditis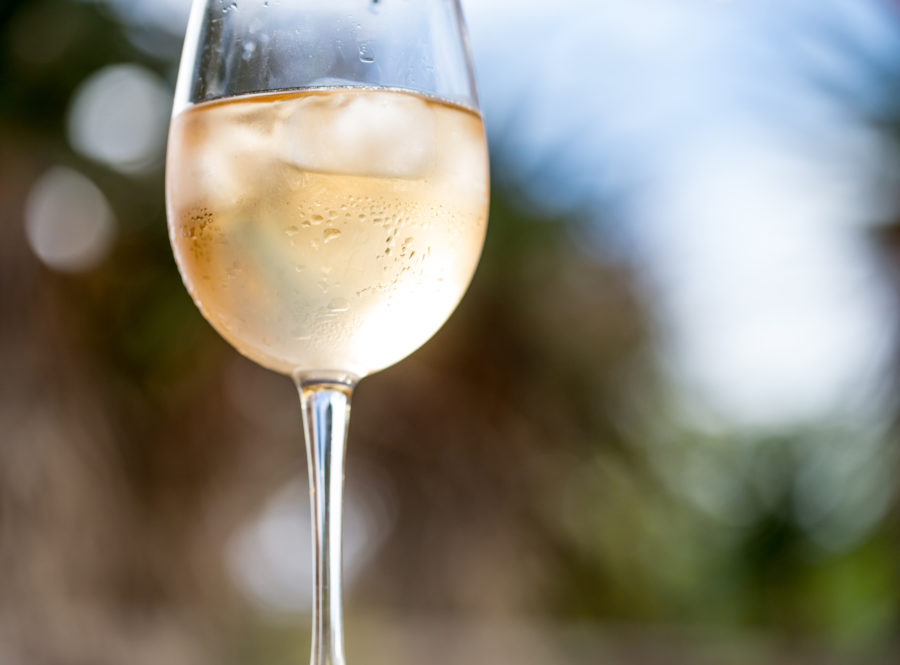 Rhoditis, also known by Roditis, is a pink-skinned grape variety used to produce white wine. These grapes are traditionally grown in the Peloponnese region. Today, it is also found growing in Volos and Thessaly. In Patras, in the Peloponnese, Rhoditis is the main grape found in the perfumed wines named after the city.
The Rhoditis variety of grape ripens late and thrives in a Mediterranean-like climate. The best grapes seem to come from higher altitudes. These Rhoditis grapes are full-bodied and have more intense characters, especially that of apple and pear. At lower levels, the grapes may be over-cropped, leading to uninteresting wines.
Rhoditis is mainly blended with other grape varieties, both international and local. Rhoditis grapes are also the grapes that are used for the production of Retsina. Rhoditis is blended with Moschofilero, Assyrtico, and more. Wines that are made from Rhoditis are considered "everyday" wines with medium fruit characters and the aroma of white flowers, pineapple, melon, citrus, banana, and apple. The wines have a good acidity and oil texture to the mouth. These white wines pair well with light dishes that are rich in olive oil, such as those found in Greek cuisine. They also pair well with flounder, sea bass, and tilapia.
Type of Greek Wine
Rhoditis is a white wine that is produced from pink-skinned grapes.
Wine Region for Rhoditis in Greece
Rhoditis is traditionally grown in the Peloponnese, but can also be found in Thessaly and Volos.
Rhoditis Greek Wine Flavor Description
Rhoditis is a fruity, "everyday" wine that is not too overwhelming. The aroma is that of banana, apple, pear, melon, pineapple and white flowers. The grapes that are grown at higher altitudes have more intense and interesting character. Citrus and green fruit are the main flavors and aromas you will find with this wine.
Food Pairing for Rhoditis Greek Wine
Rhoditis pairs well with light Greek dishes that are rich in olive oil. It also goes well with dishes that include flounder, sea bass, and tilapia. Here are some dishes that will pair well with Rhoditis Greek white wine:
Stuffed peppers with haloumi
Greek style fish stew
Greek roasted tilapia fillets
Horiatiki salad (Greek salad)
Grilled sea bass with Greek dressing made of lemon juice, olive oil, and chili flakes
Facts About Rhoditis Greek Wine
After the outbreak of Greece's phyllozera outbreak, much of the Rhoditis in Greece was not replanted due to its vulnerability to oidium (powdery mildew)
It was at one time Greece's most planted white grape (though its skin is pink)
Rhoditis is pronounced "Row-DEE-tee"
Rhoditis is a unique white wine grape that is underrated these days. It makes for the perfect everyday wine and can be paired with many different meals.
Categorized in: Greek Wine List: White Wines, Red Wines
This post was written by Greek Boston