Best Authentic Greek Feta Cheese Brands
Written by Greek Boston in Greek Cheese List, Greek Cooking Comments Off on Best Authentic Greek Feta Cheese Brands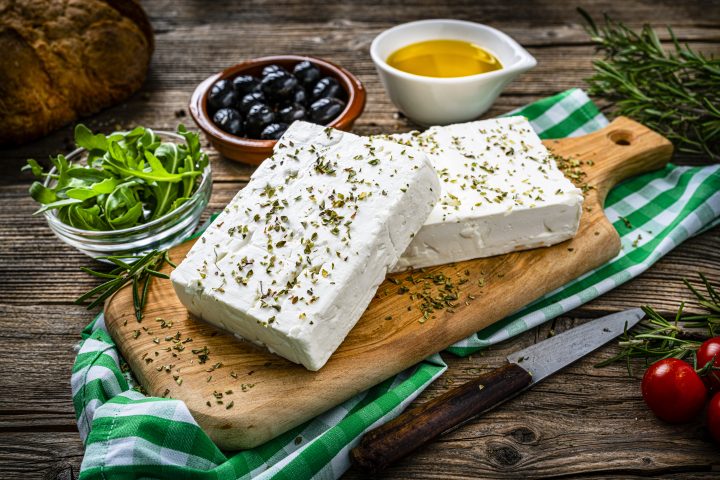 According to European laws, a cheese can only be officially called "feta" if it meets certain standards, set by the European Union. In 2002, Greece was awarded the Protected Designation of Origin standards, which means that the cheese needs to be made using certain methods and only with either goat milk, or a combination of goat milk and no more than 30% sheep milk. Some of the below brands may have "Feta Style" type cheese, as opposed to officially recognized feta cheese.
Either way, these brands all offer feta cheese as part of their product lines, whether officially recognized feta, or a "feta-inspired" cheese. Feta is an important cheese to Greek cuisine. It is an instrumental ingredient in "Greek Village Salad", some versions of tiropita (Greek cheese pie), and plenty of other dishes.
When looking for the right feta cheese, it can be hard to find a brand. In some areas, you may not have a lot of choices. However, chances are pretty good that you will be able to find feta cheese no matter where you live. Are you interested in knowing which brands you can choose from when buying feta cheese? Here are some top brands of feta cheese. Note that some of them use PDO standards and some don't:
Athenos is a brand that has been inspired by key dishes in Greek cuisine, and Feta Cheese is one of them. On the About page, they indicate that they have "respect for the ingredients" that they use, and have been doing so for the last twenty years. Besides feta cheese (and they do have other flavors), they have a collection of other products, such as various flavors of hummus, different flavors of pita chips, and other cheeses.
Belfiore is not a specifically Greek brand – they specialize in creating 100% natural products that are free from preservatives, and feta cheese is one of their offerings. According to their website, their feta cheese is listed as "Mediterranean Style", 100% organic, contains probiotic cultures, is gluten free, artisanal, and award winning. The company is based in Berkeley, California.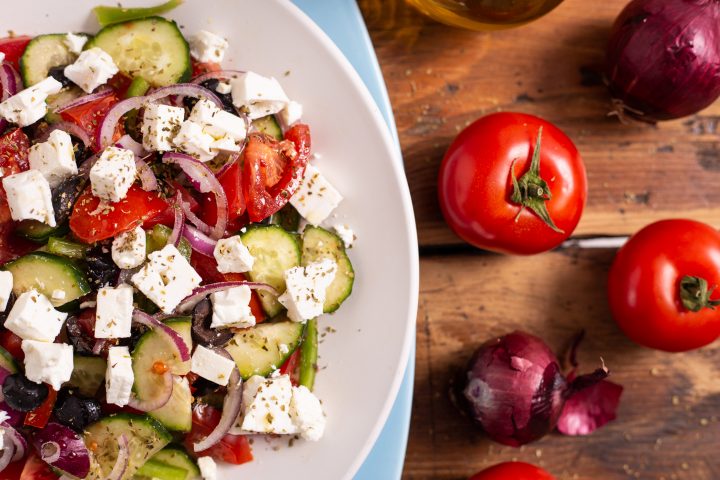 Boar's Head is a company that offers premium deli meats and cheeses. In fact, you might associate them more strongly with deli meats, and may not even realize that they have their own feta cheese. They have two types of feta – a creamy style feta and one that is easier to crumble. The one you choose will all depend on what you plan to do with it. Crumbled feta is great for salads, the creamy salad would work in baking and cooking, such as if you were making tiro pita (Greek Feta and cheese pie).
According to the company website, Dodoni Feta is actually created in Epirus, Greece, and therefore follows the Protected Designation of Origin standards set by the EU (Feta received this certification in 2002). According to the company website, the landscape of Epirus, including the bountiful vegetation, gives its feta cheese a unique character. They ship their feta cheese to fifty different countries and have a presence in the United States.
Greco feta cheese is also made by PDO (Protected Designation of Origin) standards, meaning it needs to be made from sheep milk and no more than 30% goat milk. This particular cheese is made from sheep and goat milk from dairies in Thessaly, Greece. The company has both a barrel aged feta and one that comes in brine.  The brand that runs the Greco label (Karoun) also has a feta-style cheese named Helena that is made from cow's milk from California.
Kourellas has been making Greek feta cheese using traditional methods since 1996. Their feta cheese is made according to PDO standards (Protected Designation of Origin), which means that it is 100% traditional. This cheese is either made with sheep's milk or a combination of sheep milk and no more than 30% goat milk. The company offers traditional feta, feta in different flavors (like tomato and oregano), traditional Greek yogurt, and other cheeses.
Mevgal also makes a feta cheese using PDO (Protected Designation of Origin) standards and using traditional methods. The cheese is described as having a rich taste, natural white color and distinct aroma, and has matured for at least three months. The company also has other products, such as yogurt and other cheeses. The company was founded in 1950 in Greece and has partnerships with over 650 local farms that provide the milk for their products.
Mt Vikos is a feta cheese that is made in Greece, which means that it is made using PDO (Protected Designation of Origin) standards. The company only uses the freshest, most natural ingredients when making their cheeses. The products are also GMO free. In addition to feta cheese, they also have other Greek-inspired products, such as Kalamata olive spread, red pepper and feta spread, and they also offer bulk feta cheese for deli counters and food serves.
Organic Valley is a natural brand of products, of which feta cheese is one of them, that has been owned by farmers since 1988. They have a feta-style cheese that are made using traditional methods, but is actually made from cow's milk. The company has crumbled feta-style cheese and also feta-style cheese that comes in chunks. The cheeses are all organic and made from pasture raised cows. They also have there dairy products, like milk, butter, eggs, meat, ground beef, and other cheeses.
The President brand has a feta-style cheese that is made using traditional methods. They specialize in offering Président® Feta Crumbles, which come pre-crumbled for convenience. The cheese is great in salads and other recipes. You can use this crumbled feta the same way that you can use other feta cheeses. It is not a traditional feta made to PDO standards because it is made with cow's milk.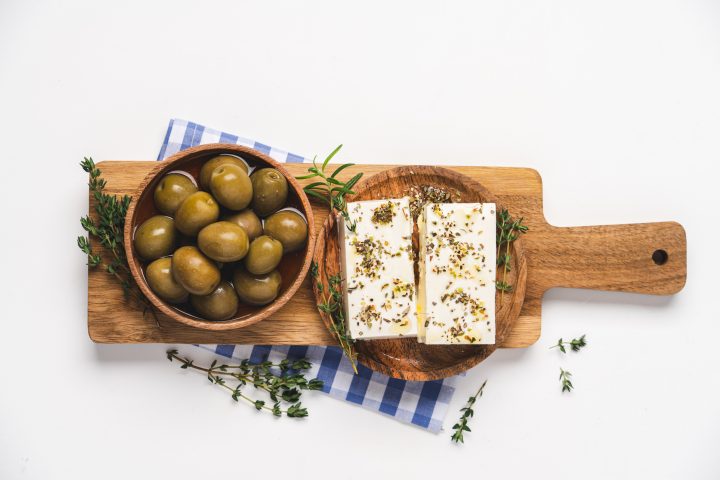 Did you know that Whole Foods markets have their own feta cheese? According to the website, this block cheese is packed in brand and sold under the "365" label that Whole Foods has. This cheese was not created using PDO standards. However, it was made
As you can see, there are a lot of choices when it comes to finding feta cheese. Besides finding feta cheese under these brands, you can also usually find this cheese in delis and at specialty Greek shops. Sometimes, you may not be able to tell which brand it is. Some of these delis and specialty shops may either offer some of the above brands as part of their bulk series, or they may have access to their own sources. Feta is fairly common cheese throughout the United States, and even throughout the world, so finding it when you need it is usually possible, no matter where you live. It's all about finding the right cheese that suits your needs.
ABOUT THIS LIST:
The list above was researched by the GreekBoston.com team and is updated for 2022-2023.  This article is not a paid advertisement and we do not accept any payment to be included on this list.  If you feel we should add any additional resources and brands, please email greekboston@worldwidegreeks.com and the GreekBoston.com editorial team will make adjustments on an annual basis as necessary.  Thanks for supporting GreekBoston.com!
Categorized in: Greek Cheese List, Greek Cooking
This post was written by Greek Boston