Best Greek Pasta Dishes to Try
Written by Greek Boston in Greek Cooking Comments Off on Best Greek Pasta Dishes to Try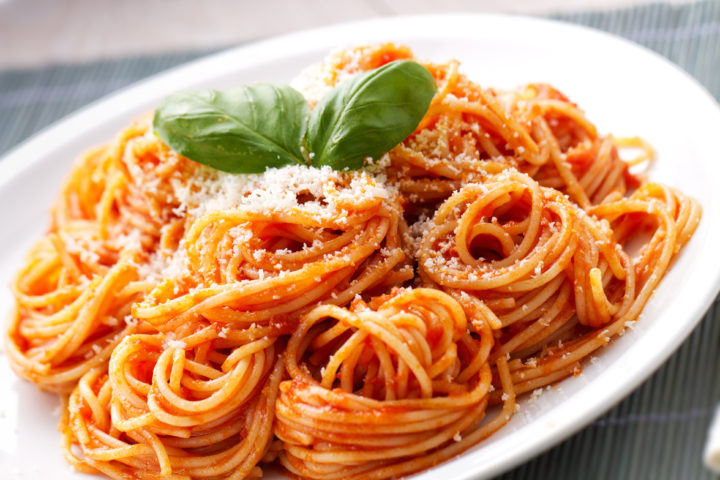 Although we don't associate Greek food with pasta, it is an integral part of the cuisine. Pasta is a common ingredient in many Greek dishes, and each of these has a distinct flavor and character. There is also a tradition of making homemade pasta in Greece, and it is often the homemade version that is preferred in many of the recipes. However, you can still use store bought pasta, if needed.
Here is a look at some of the most popular pasta dishes that are found in Greek cooking:
Pastichio is perhaps one of the most common pasta dishes that can be found in Greek cuisine. Although versions differ according to the region of Greece or the family preferences, there are still some similarities. Typically, pasta is mixed with Greek cheese and ground meat and then topped with a creamy béchamel sauce. Our version follows these basics and calls for a thick-style macaroni that is common for this dish.
Lamb is one of the most popular meats to enjoy in Greek cooking. This slow-cooked lamb dish is made in tomato sauce and is finished with pasta. Our version of this dish uses orzo to give it its distinct texture. For best results, you will want to use lamb shoulder. It's the perfect cut of lamb for this dish. Since this dish is on the heavier side, it is much more common during the colder months of the year.
Like many places in Greece, the island of Chios has its own cuisine. This soup, which uses a type of pasta called trahana, is one of those dishes. Trahana is a type of fermented pasta that is softened used as a base for soups. It is commonly available in Greece and some people even make their own. This soup is hearty and healthy at the same time. Our version uses plenty of tomatoes as part of the flavors and is finished with feta cheese.
Garlic is one of those ingredients that is commonly found in many Greek foods. In this pasta dish, garlic takes center stage. Long pasta, such as linguine or spaghetti, are best in the dish, but you can also use ziti or something smaller. There are a lot of flavors that meld well together, such as tomatoes, garlic, and wine. It's a unique dish that is filled with big Greek flavors.
Capers are a common ingredient found in Greek cuisine, especially since Greece has the perfect climate for them to grow. It is also makes for a classic ingredient in this pasta dish! For best results, you might want to rinse the capers before placing them in the pasta. For this dish, it doesn't matter what kind of pasta you use. You can just use whatever you have on hand.
This Greek yogurt pasta dish is considered to be so popular that many Greeks consider it to be comfort. The creamy Greek yogurt contrasts nicely with the other flavors in the dish. Our version uses Greek yogurt, olive oil, lemon zest, and plenty of Greek cheese.
When it's time to prepare your next meal, consider making one of these Greek pasta dishes!
Categorized in: Greek Cooking
This post was written by Greek Boston
Share this Greek Cooking Article: