Top Vegetable Dishes from the Greek Islands
Written by Greek Boston in Greek Cooking Comments Off on Top Vegetable Dishes from the Greek Islands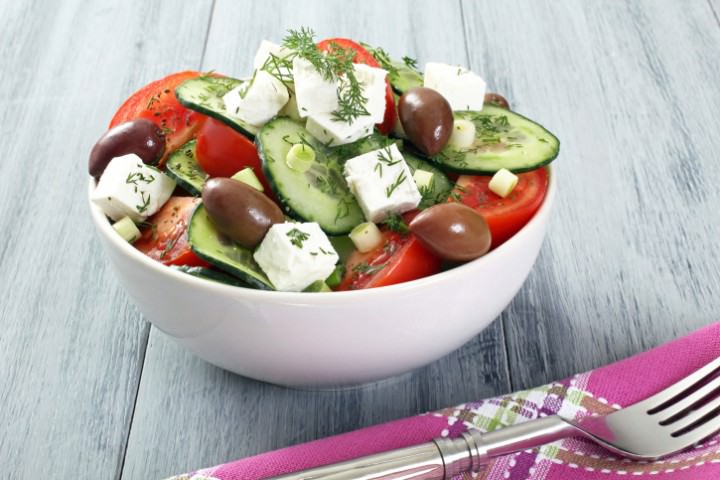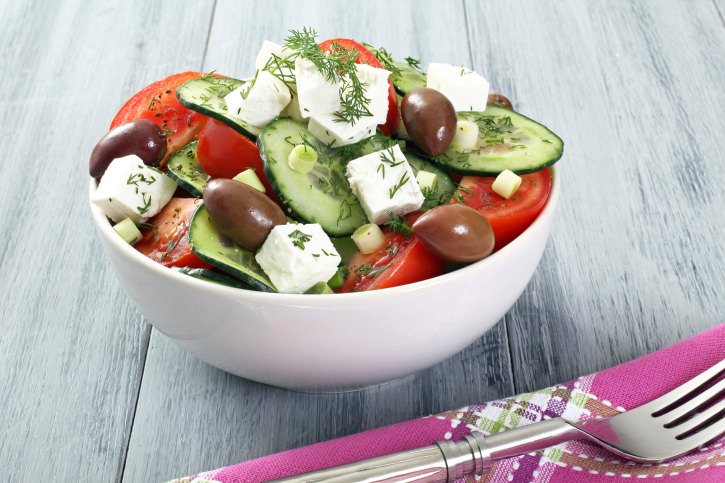 The Greek islands are filled with lush landscapes, the beautiful sea, and beautiful sunshine. The people who live on these islands are in sync with their environment, and as a result, the food that is prepared is ultra fresh. Each island has its own, special cuisine. Each unique dish takes advantage of the bounty of the islands they originate from. Here is a look at some of our favorite dishes that come from the Greek islands:
Delicious boiled greens are found on tables throughout Greece. The difference between regions is that the people use whichever greens they can find in this dish. Greens like escarole, spinach, wild amaranth (vlita), wild lamb's quarters (levathies), and dandelion regularly make their way into this dish, depending on what is available. Many times, people forage for their own, but greens are also readily available in markets.
The island of Crete is well-known for its diverse growing conditions, which means that there is a bounty of produce available here all year long. The climate is especially well suited for olive trees, which means that olives are present at nearly every meal. This recipe is a typical one for the island, and is one of the most common ways to prepare olives for consumption.
Eggplants grow well on Santorini, and because of the unique soil conditions due to the island's volcanic past, they have a delicious and unique flavor. This dish pairs traditional cheese with the delicious eggplants, and also includes tomatoes, which the island is also known for. The herbs that are used are also traditional parts of the cuisine of the island.
The island of Santorini is especially known for its unique tomatoes. As mentioned above, the soil presents unique growing conditions that alter the flavor of the tomatoes. They also have a unique appearance. These tomato croquettes or "keftedes" are commonly found throughout the island because of how valued these tomatoes are.
Although greens are found throughout Greece, the island of Lesvos is especially known for its prime conditions for growing them. Green salads are incredibly common all over Greece, but on Lesvos, they tend to include the greens that are particularly easy to find here. This includes watercress and arugula, both of which are included in this salad.
The Greek village salad is one of the most classic dishes that is found all over Greece. The concept, however, can change depending on what part of Greece you are in. On the island of Santorini, for example, the dish would use the island's legendary tomatoes. On Crete, the dish might include traditional cheese made on the island, as well as olives that came from some of Crete's trees. No matter where you are in Greece, no one version of this salad will be exactly the same.
The cuisine of Greece can vary depending on where you are. The dishes listed here are some of the common ones that can be found in the islands.
Categorized in: Greek Cooking
This post was written by Greek Boston
Share this Greek Cooking Article: