Get to Know Queen Amalia of Greece
Written by Greek Boston in Modern Greek History Comments Off on Get to Know Queen Amalia of Greece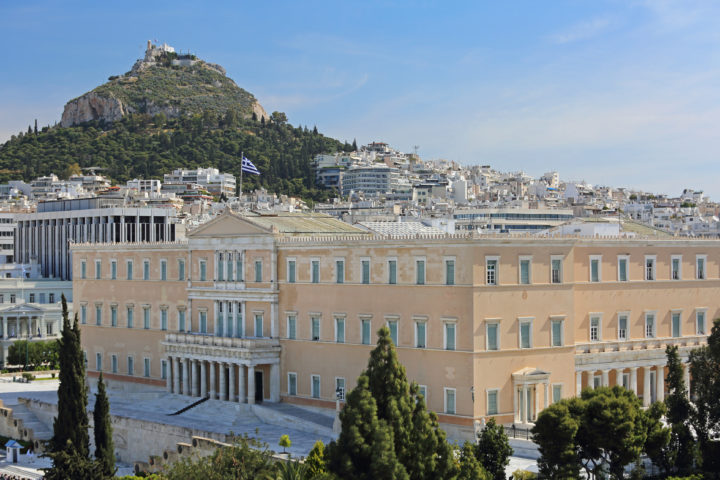 After the Greeks achieved their independence from the Ottoman Empire, they had a democracy for a short time. After the governor of Greece was assented, the international community instead a monarchy. The first Queen of modern Greece actually came from the Grand Duchy of Oldenburg (then a small independent state located in northern Germany). Queen Amalia lived during the Nineteenth Century. Here's more information:
A German Childhood
Born in 1818, Amalia lost her mother, Princess Adelheid, at the age of two (shortly after the birth of Amalia's sister). Her father, Augustus, raised his young daughters alone for five years. He eventually married his late wife's younger sister, Ida. She passed away in 1828, when Amalia was 10 years old. The following year, Prince Augustus inherited the title of Grand Duke of Oldenburg. In 1831, he married Princess Cecilia of Sweden.
Most residents of Oldenburg belonged to the Lutheran faith, a Protestant denomination. Amalia enjoyed a financially privileged upbringing as a member of the ruling family. Well educated for the period and very beautiful, Amalia attracted the interest of young King Otto of Greece, a Catholic Bavarian Prince who hoped to establish a Greek dynasty.
First Modern Greek Monarchy
For centuries, the lands now comprising most of Greece had formed part of the Ottoman Empire. However, the vast majority of Greeks continued to practice the Orthodox Christian faith. A rebellion broke out in Greece in 1831. After the Ottoman ruler could no longer control the region, diplomats from leading European states determined Greece would enjoy greater stability under its own monarchy. They conducted a conference in London in 1832 and selected 17-year old Prince Otto of Bavaria to serve as the first modern King of Greece. His Bavarian political advisors actually managed the new Greek government for him until 1835 (due to his youth). France, Russia and England funded the new Kingdom with a loan.
King Otto of Greece married 18-year old Amalia of Oldenburg in 1836. The young couple initially enjoyed widespread popularity. Amalia's sparkling personality and her beauty endeared her to the public. She campaigned to establish botanical gardens in Athens. She also helped set fashion trends at court. Ladies began wearing the "Amalia" dress, a lacy white loose fitting garment with a long skirt worn over blue velvet.
An Unpopular Government
Despite their initial popularity, King Otto and Queen Amalia gradually lost support. The King sought to govern Greece himself. He resisted establishing a constitutional government until a military coup in 1844 forced him to do so. The couple failed to produce children, causing public concern about the succession. Additionally, neither Otto nor Amalia converted to the Greek Orthodox faith. By the time the Civil War broke out in the United States, the monarchy had grown very unpopular.
A college student tried to kill Queen Amalia in February, 1861. She persuaded a court to spare his life. Yet when King Otto abruptly fired the Greek Prime Minister in 1862, another military rebellion occurred. The King and Queen fled from Greece in a British naval ship. They spent the remainder of their lives residing in Bavaria. Otto died in 1867 and Amalia passed away in 1875.
Source:
Categorized in: Modern Greek History
This post was written by Greek Boston
Share this Greek History Article: