Essential Dating Tips for Greek Men
Written by Greek Boston in Greek Singles Comments Off on Essential Dating Tips for Greek Men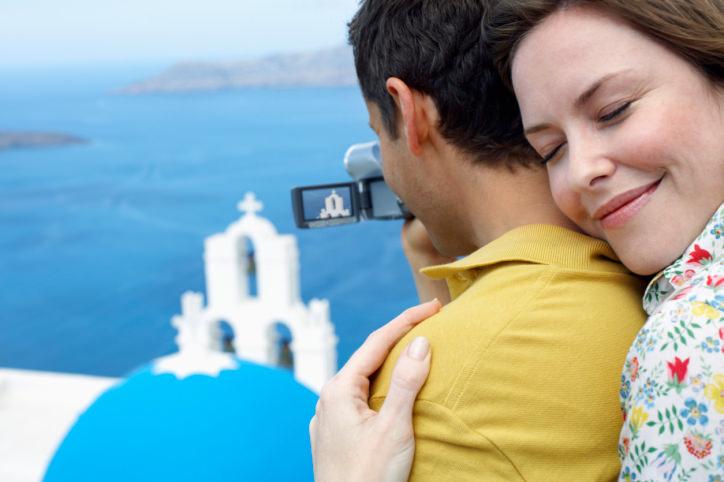 Are you a Greek man looking for that special someone? The dating scene can feel like a jungle, but it doesn't have to be as difficult as it seems. By keeping these essential tips in mind, you'll find someone to share your life with in no time!
Family Matters
While dating, it is important to remember that family matters to her just as much as it does for you. So, when she tells you that she can't go out on Saturday because she has plans with her sisters, chances are very good that she expects you to understand and not get discouraged. After all, you'd likely put your family first, as well.
Deal Breakers
Before dating, take a moment to figure out what your deal breakers are. Is it a requirement that you need to be with a fellow Greek? Do you want someone who goes to church regularly? Think about what the important issues are and when they arise while you're dating, this is a good indication that you shouldn't see each other again.
Your Appearance
Women like men who are well-groomed so basic hygiene could go a long way in helping you secure a great woman. Make sure your breath smells nice, get rid of any unsightly facial hair, wear deodorant and take regular showers. While on dates, always make sure you are dressed appropriately. When in doubt, it's better to look too dressed up than less. It makes her feel as if you made an effort for her.
Be Yourself
Women love it when men can be themselves! Most don't respond to cheesy pickup lines, for example, and would much rather talk to someone who is being genuine. If you see a woman who captures your interest, catch her eye. If she looks at you and smiles, you have the green light to approach her. Make small talk and see where things lead. If you seem to like each other, exchange numbers and ask her out.
Body Language
So, you've finally asked her out on a date. How do you know if it's going well? Well, one of the best ways is to pay attention to body language. If you lean into her while talking and she leans back, this is a great sign that she's into you. If she tends to lean away or avoids making eye contact, she may not be as into you as you would like.
Make Her Comfortable
No matter what happens, you never want your actions to make her uncomfortable. When approaching her for the first time, for example, smile and be yourself. If she likes you, she'll smile back and maybe even flirt a little. When she feels comfortable with you, this is a sign that she's interested in taking things to the next level.
Also, when you are out on a date, do your best to put her at ease. Even if you realize that you don't want to be with her over the long term, be polite and treat her with respect. It could take several dates with many women before you find someone with whom to share your life.
Categorized in: Greek Singles
This post was written by Greek Boston