Top Information to Know About the Greek Orthodox Church
Written by Greek Boston in Greek Orthodox Religious Information Comments Off on Top Information to Know About the Greek Orthodox Church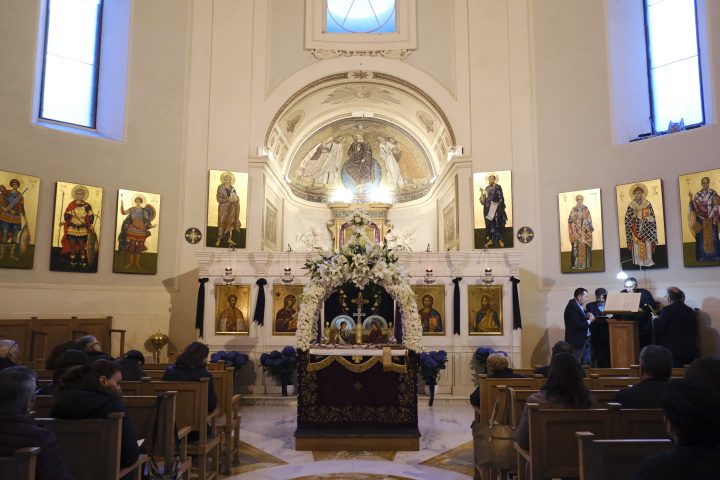 The Greek Orthodox Church can often seem mysterious, even to those who have been part of the church all their lives. The look of the interior of the church, the smell of the incense, even people's behaviors, such as when to sit or stand, can seem foreign.
The truth is, once you understand all the basics, your time in the Greek church will feel enjoyable and enriching. Here's a look at what you need to know about the Orthodox Church so that you can understand what is really going on while you are there:
Are you looking for some clarity as to how the Orthodox Faith works? This overview will tell you all the basics and give you information about topics such as Holy Scripture, the Sacraments, and the Nicene Creed.  There are certain elements that are important to the life of an Orthodox Christian and this article touches on many of them.
While you're attending an Orthodox Church service, you may notice that they read from scripture throughout the service. There are different types of readings, such as the Epistle and Gospel Reading. Each of these readings have been carefully selected according to the Canons of the church.
Another thing you will notice while walking into the Greek church is the scent of incense. Orthodox priests use incense at key parts of the service. It is important to the Greek church that our presence in the church involves all the senses, and using incense is part of the experience. Its use is also traced to the Psalms in the Bible, where we are told to life our prayers up like incense (Psalms 141:2).
Holy Communion is an important part of the Greek Church, and this is one of the most important moments in the Divine Liturgy service. This is an important sacrament and it has its roots in the Last Supper that took place before Jesus was crucified. For those who are able, it is a good idea to take communion as often as possible.
The first thing you might notice when walking into a Greek church are the religious icons. Not only that, but a typical Orthodox household includes plenty of icons on display. Orthodox Christians consider icons to be windows of their faith. The icons serve as reminders about the stories of the Bible, the people of the Bible, as well as the various Saints that have been in existence throughout the ages.
If you have any questions about the Orthodox Church, you should consult with a Greek Orthodox priest.
---
The Religion section on GreekBoston.com was written by Greeks to help people understand some of the traditions of the Orthodox Christian religion, which is a religion practiced by people in countries such as Greece, Russia, United States, and other nations throughout the world. This article is not a substitute for information found in the Holy Bible or by our church fathers, priests, and other clergy members.
Categorized in: Greek Orthodox Religious Information
This post was written by Greek Boston